Vans Warped Tour 2015. One phone call. 51 Days. Over 70 artists. Approximately 64,051 photos. It was the best summer of my entire life. Bus call was last night at 11PM in Auburn, WA. We got to the hotel in Seattle at 1AM this morning. My flight left at 6:38AM. I landed in Chicago at 12:36PM. Here's my summer recap part one / three (they will be released over the next few weeks). Thanks to Vans Warped Tour / Sennheiser for having me out this summer. Thanks to Pierce the Veil, Man Overboard and Being As An Ocean for having me invade your stage space most days. Love all of my friends/family that made this summer a possibility.
Don't forget, you can purchase ANY of these prints right here (click here)!
Pre-Production Day x Pomona, CA
I MADE IT TO CALIFORNIA! This day was insanity! The best part was waiting for my good friend Carlos (Beartooth merch and creator of the suicide sign) to finish up his day so we could make our way to the top of the race track. Also here's some amazing views from my flight out to LA.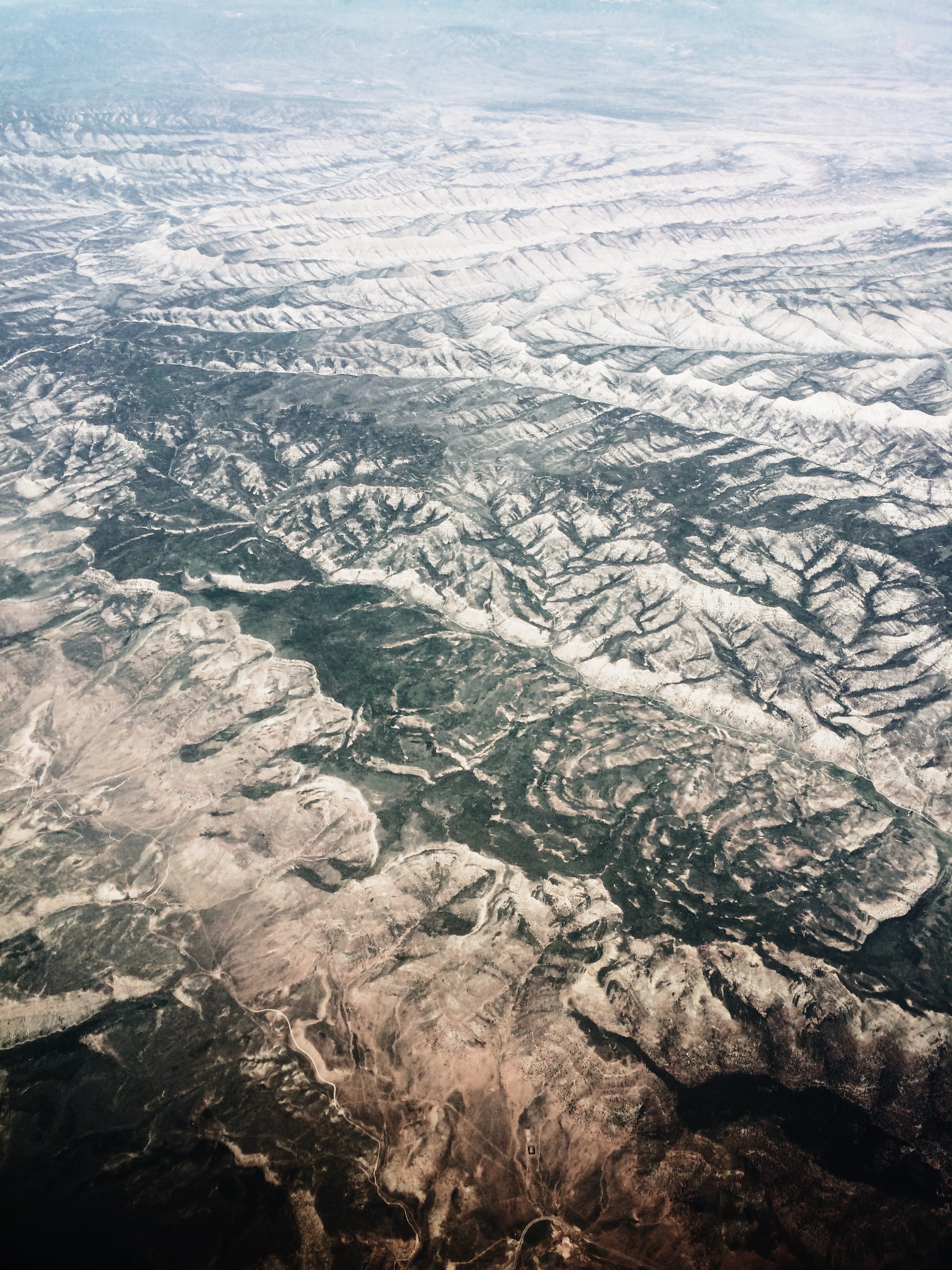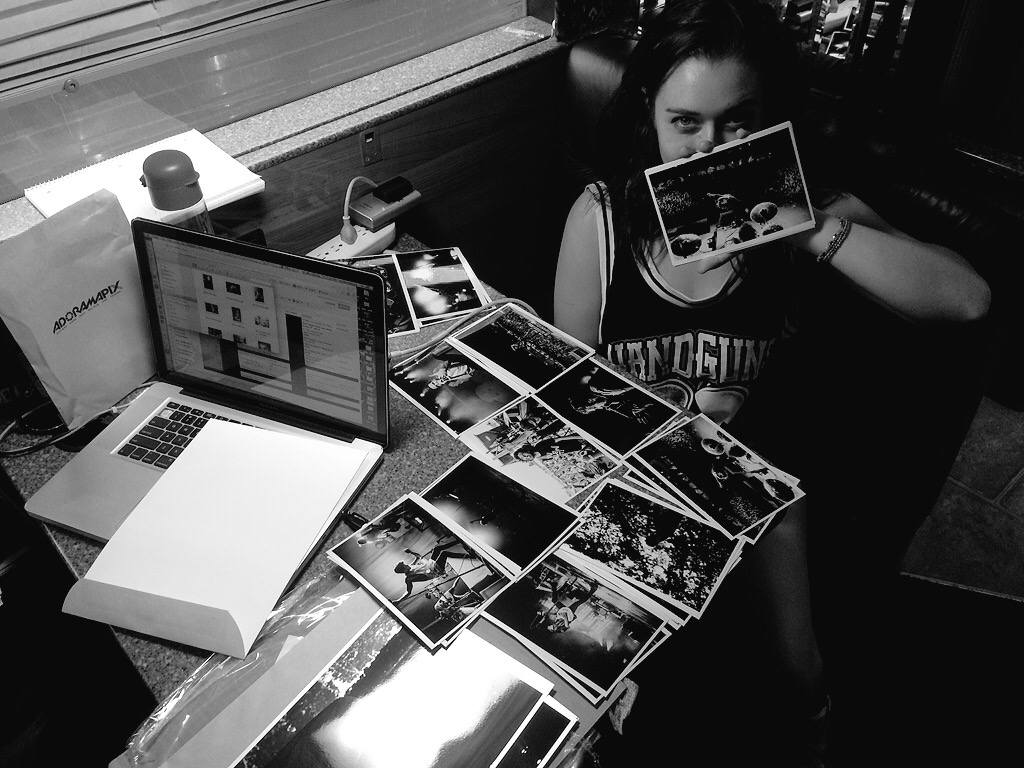 MYKEL (HELPING ME ORGANIZE)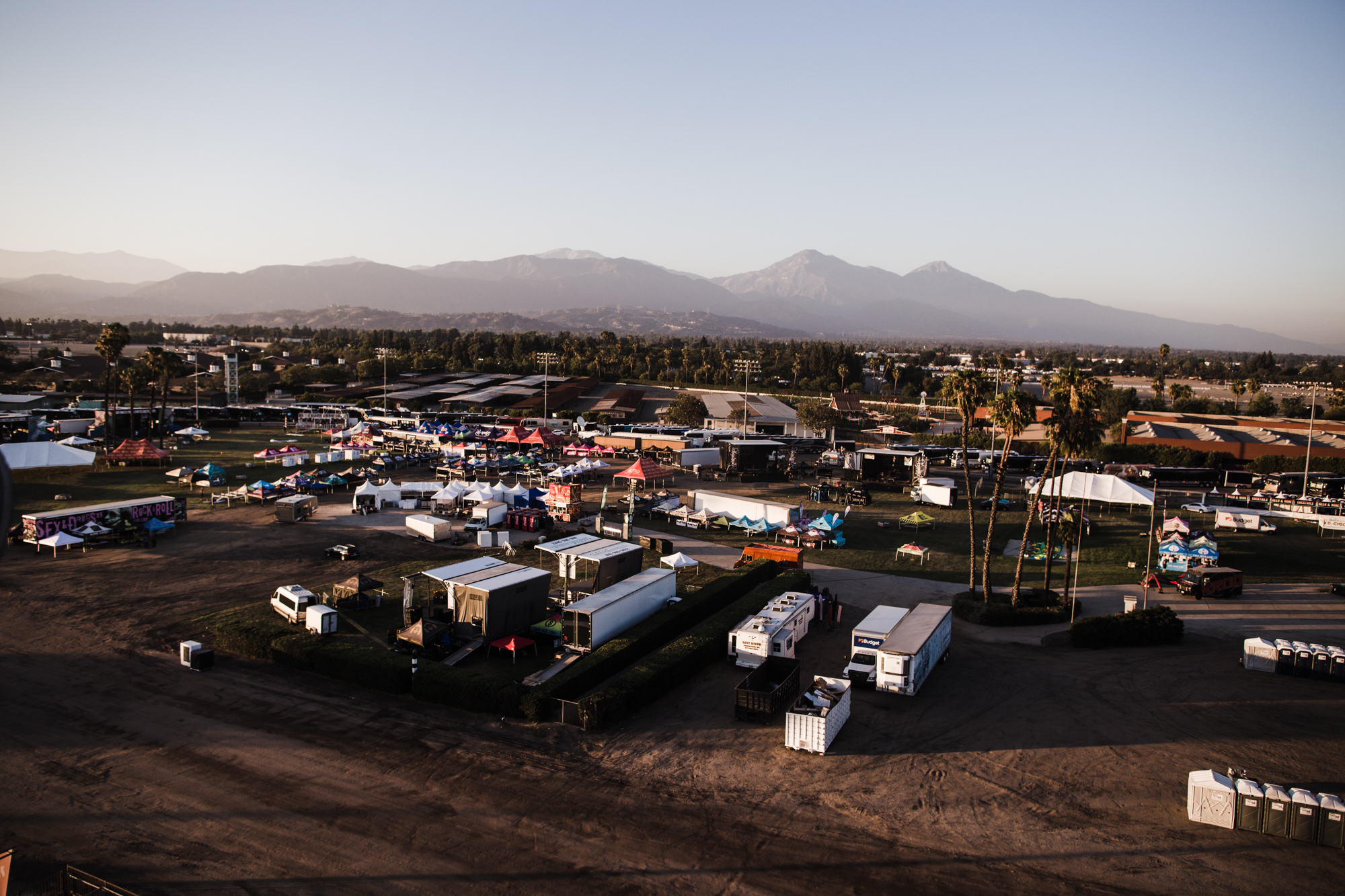 Day One x Pomona, CA
Here we go. Day one. Probably the most terrifying/chaotic day of my entire life. I walked - wait for it... 37 miles this day back and fourth and around in complete circles, completed two photo shoots and shot 24 bands.
I do this thing where I stress myself out. So in reality I have an entire summer to get all of the photos I want. But in this moment inside of my brain I'm thinking to myself, "HOLY SHIT ASHLEY WOW WARPED TOUR OKAY HERE YOU GO HERE'S EVERYTHING YOU'VE GOT EIGHT WEEKS TO GET DONE BUT MAKE SURE YOU DO IT ALL IN ONE DAY."
Also this summer is hypothetically sponsored by my Canon EOS 6D's wifi / wizard capabilities.
I was happy when Pomona was over and I went to bed. It was the coolest day of my life. Let's get to the first photo shoot. Fearless Records asked me if I would be interested in recreating this ::
I went location scouting in the middle of the day and found a cool spot by catering behind the mens showers that looked like a log cabin/summer camp. They brought an inflatable fish, campfire and a ukelele and I brought the gear and we did it. We managed to get all of the Fearless Frontman together. I honestly don't even know how we did it but I know that Patty had just gotten offstage and sprinted to the set. It was my first time seeing Vic since tour ended in March so I was really happy! Also my first time seeing Beau in almost a year! Here's some behind the scenes of the fun. Thanks to the Fearless team for making it all happen.
Not all of the dates will have this long of text to go with it. Scouts honor. But day one was exciting! Now here are some of my favorite photos!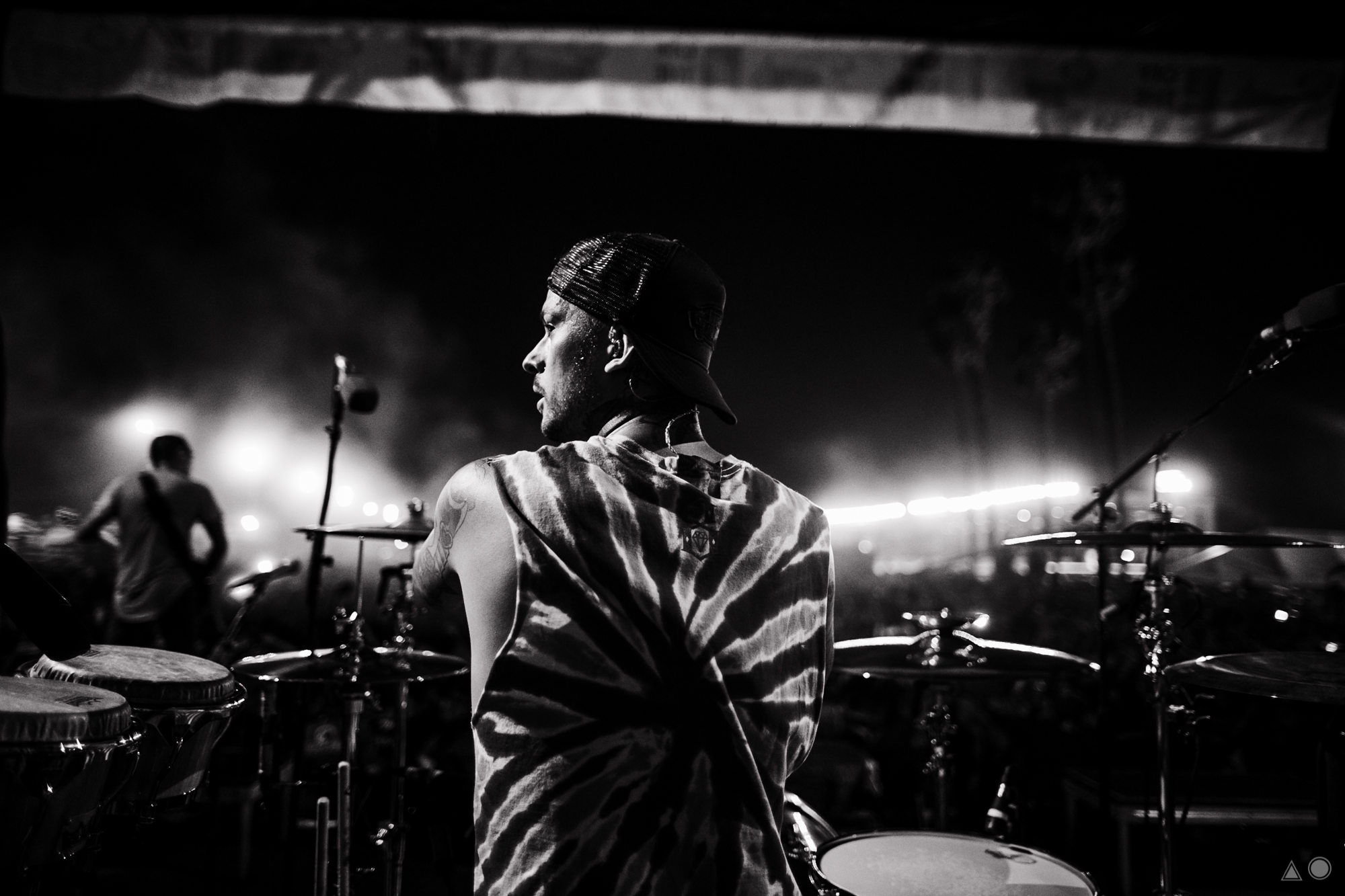 Day Two x Mountain View, CA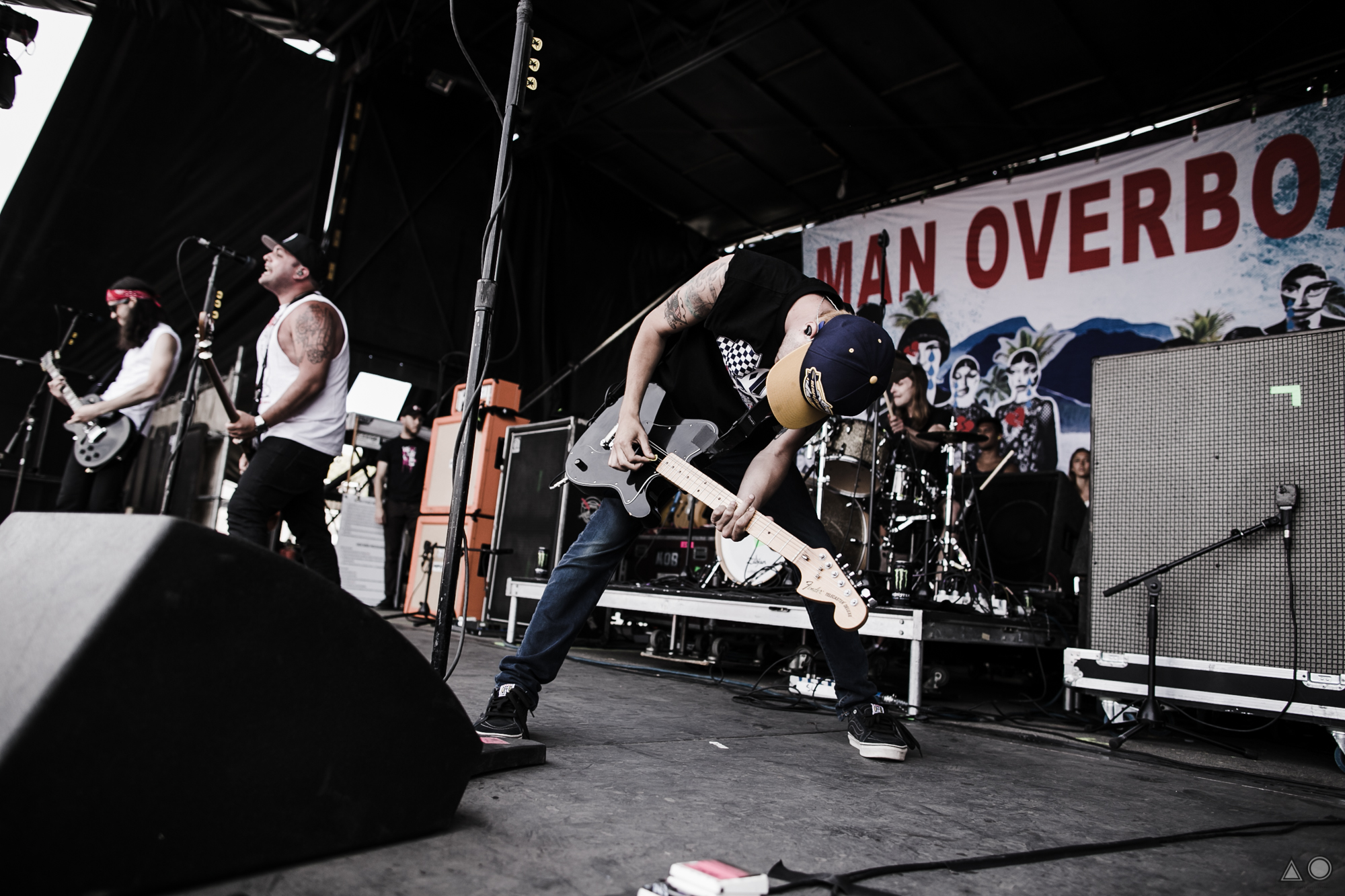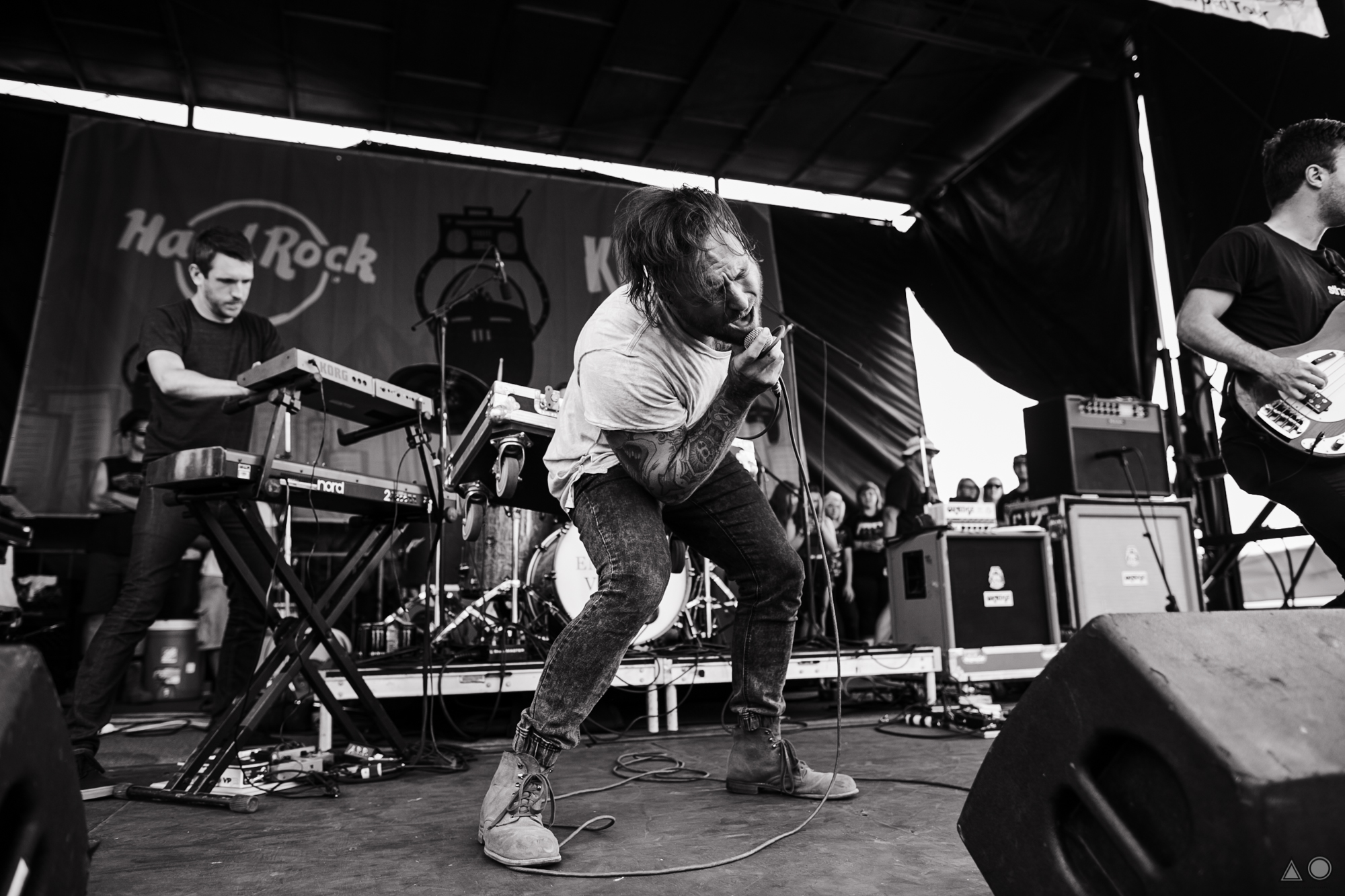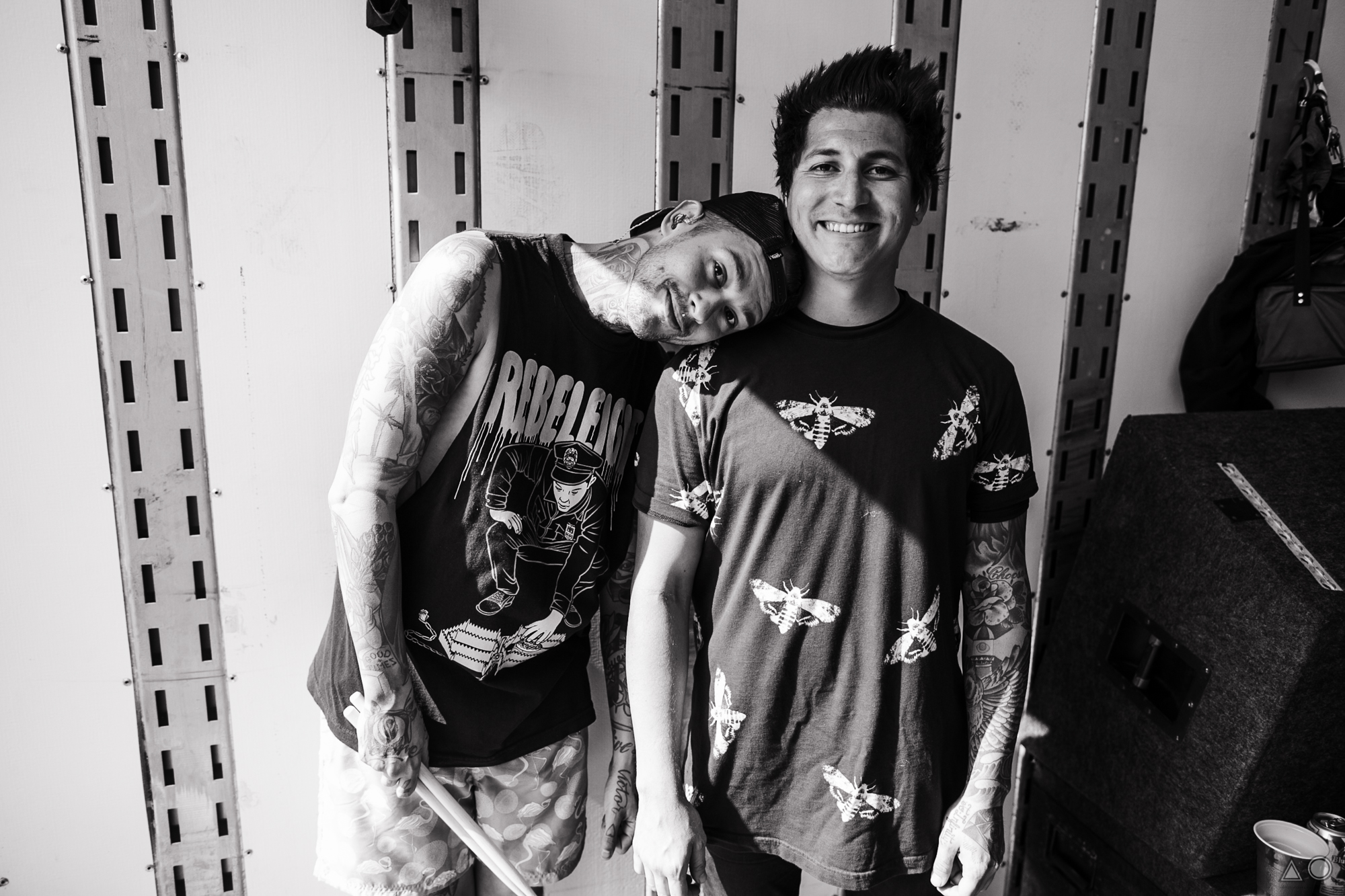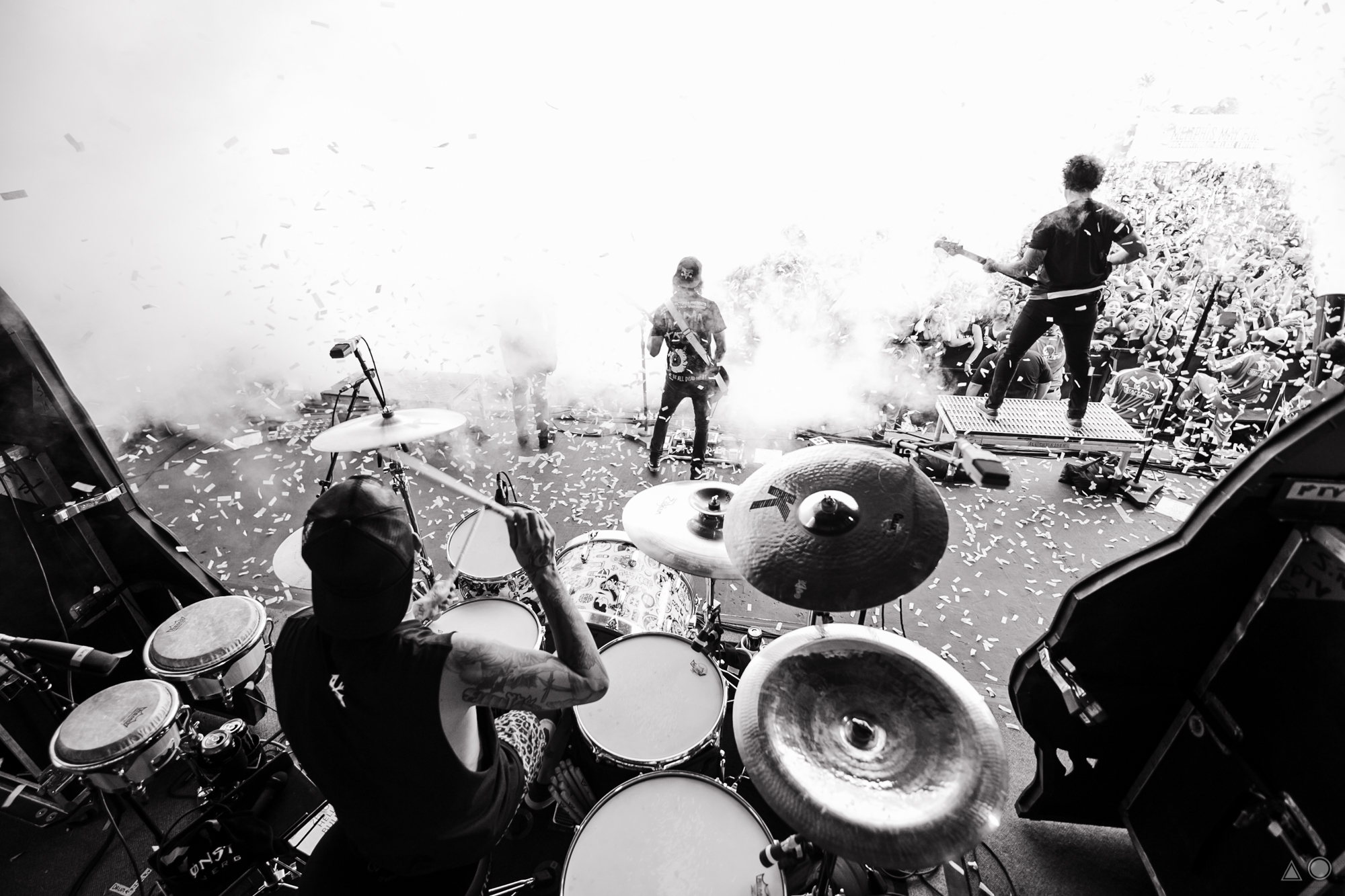 Day Four x Phoenix, AZ (OFF / Charity Bowling)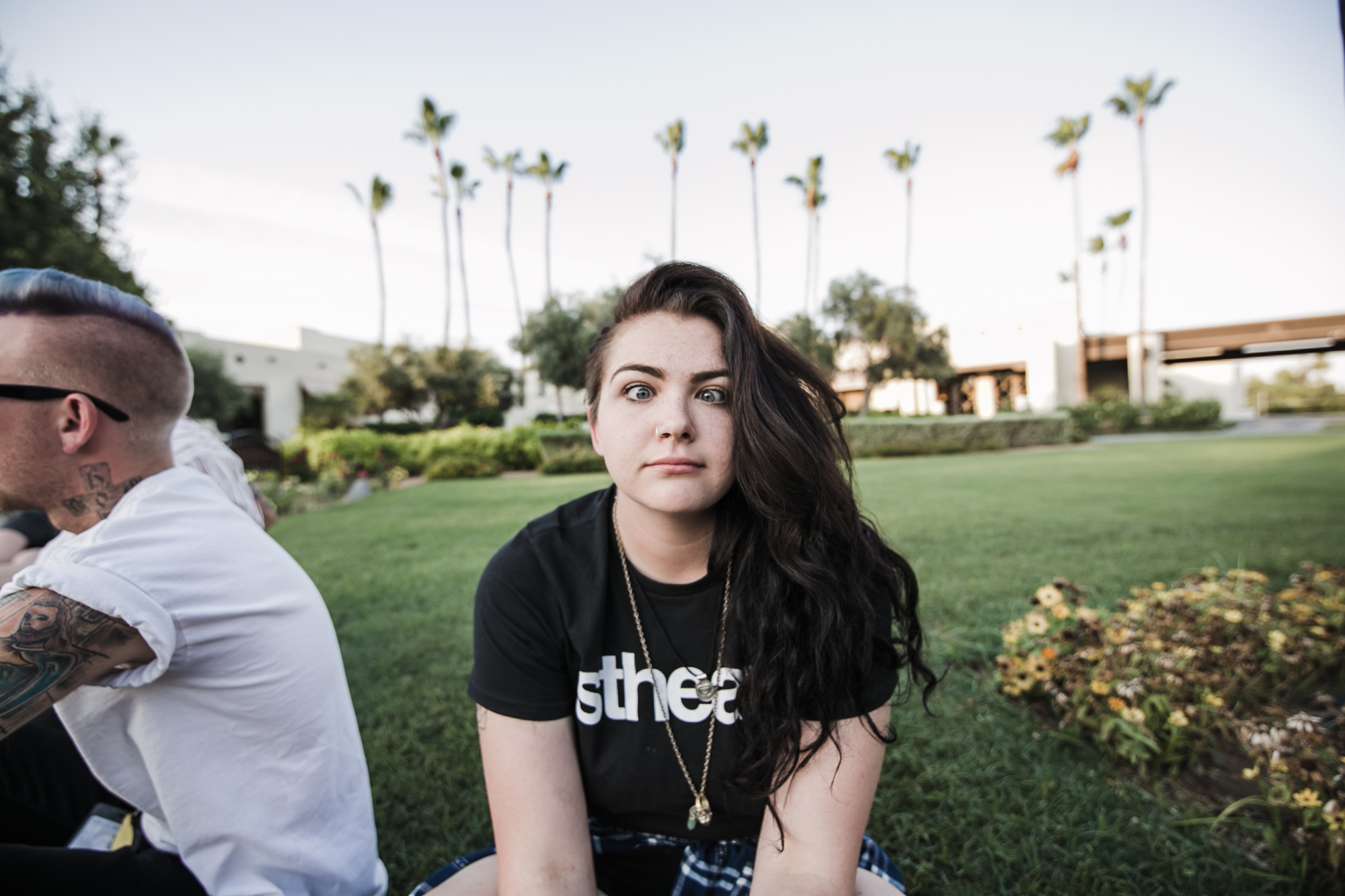 ME WAITING FOR SHUTTLE. PIC BY MYKEL.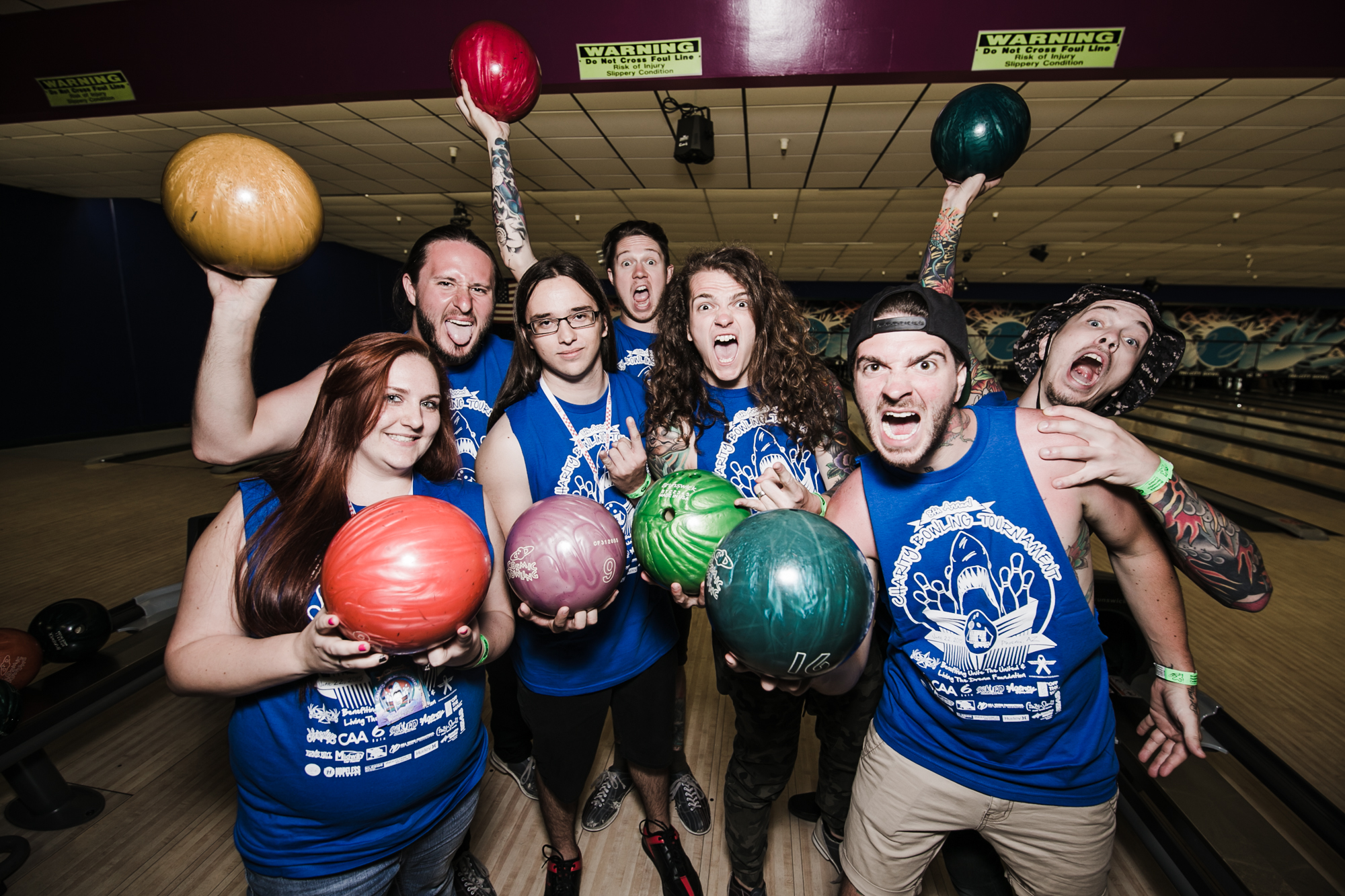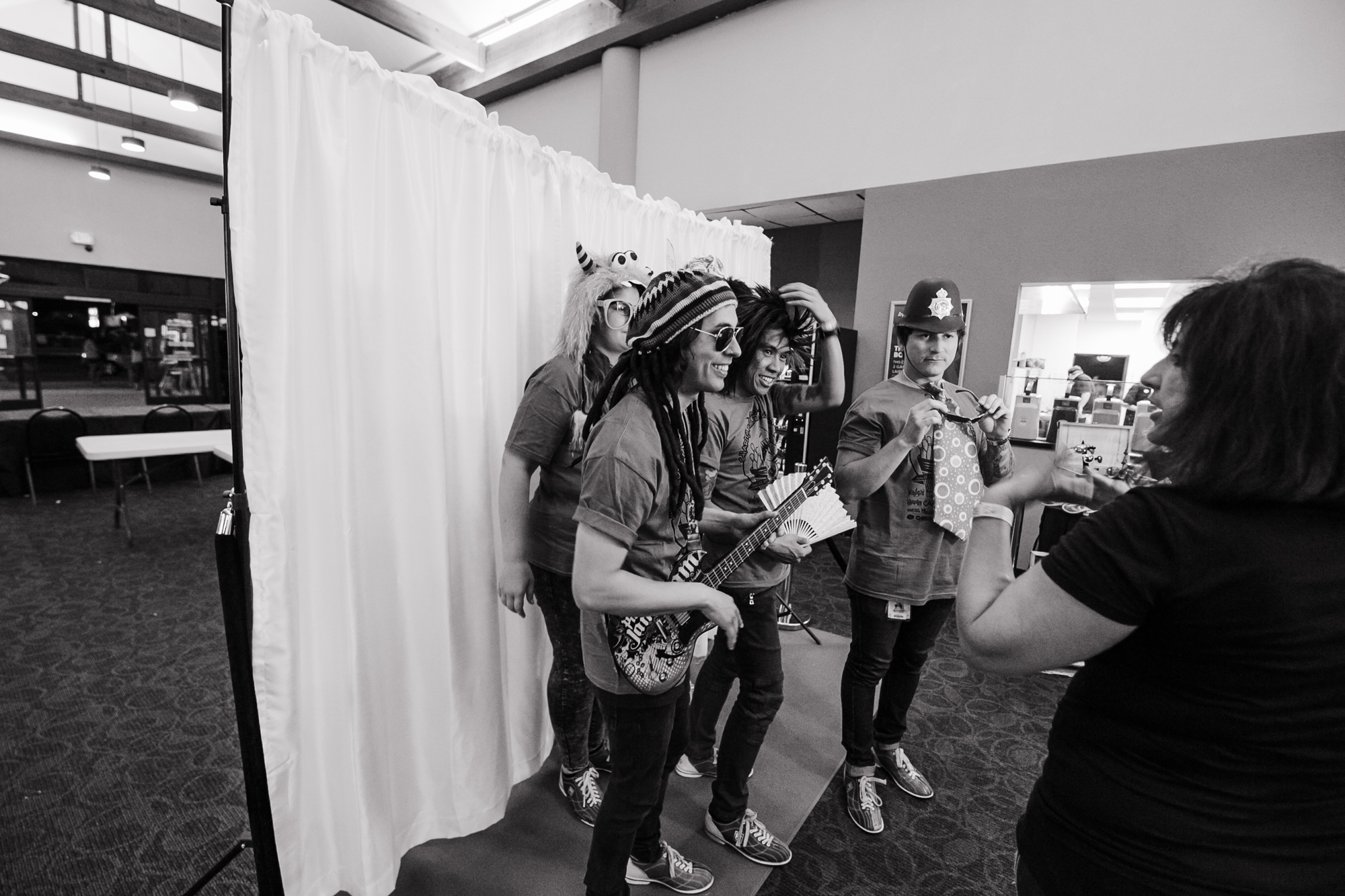 VIC WEARING A RASTA HAT? JAIME? JESSE? WHAT?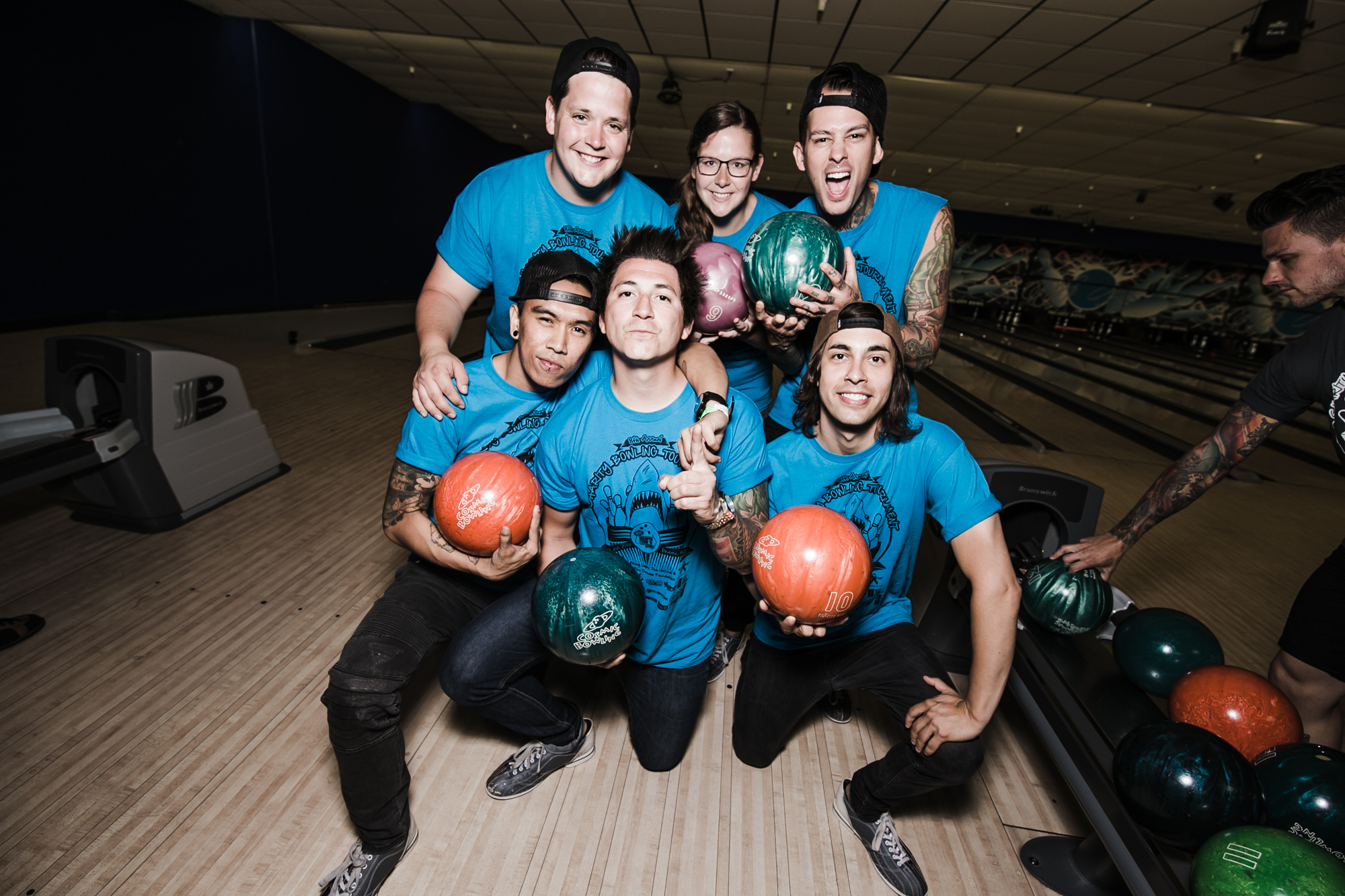 Day Six x Albuquerque, NM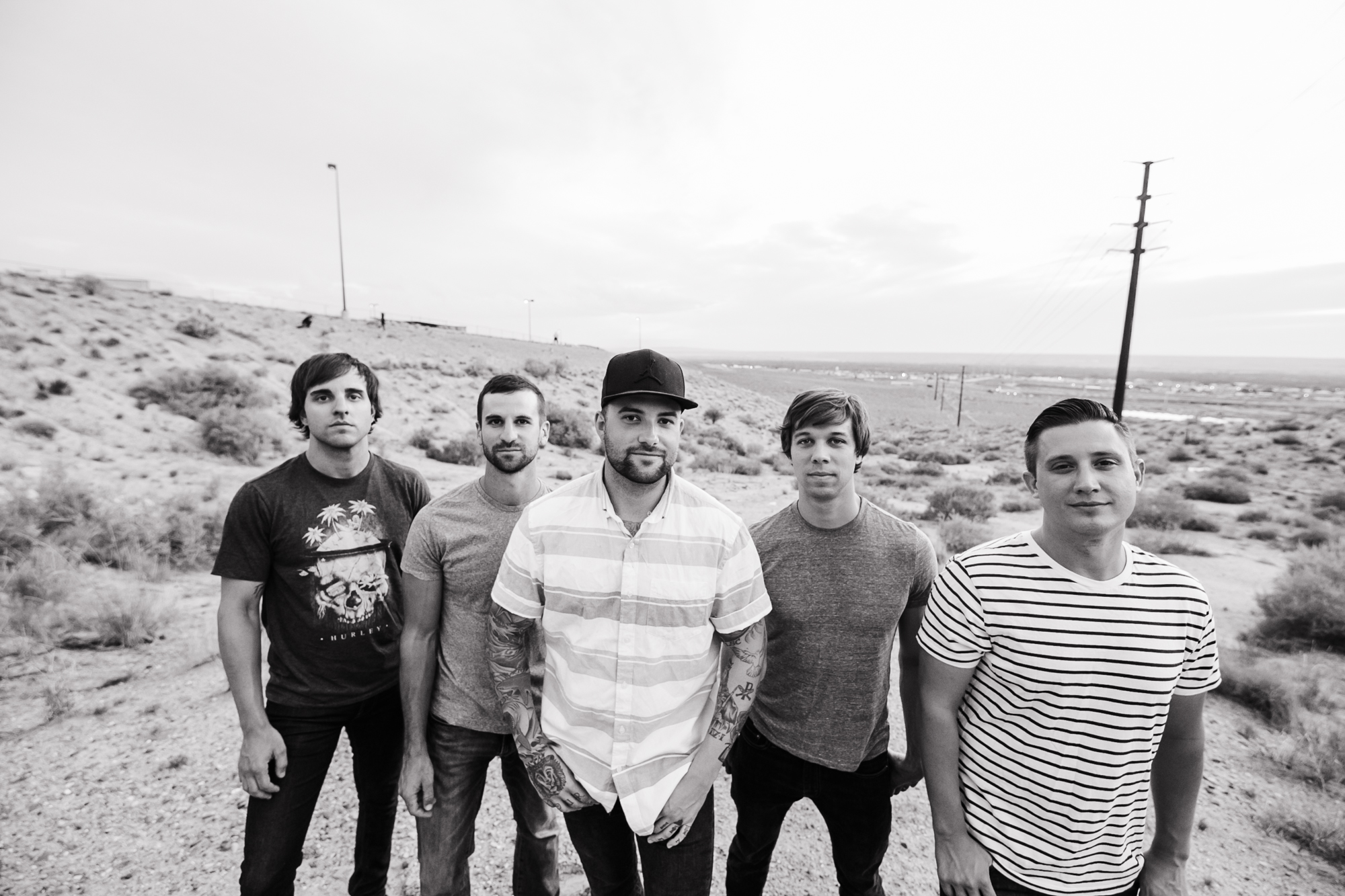 AUGUST BURNS RED (PROMO FOR FEARLESS RECORDS)
Day Seven x Oklahoma City, OK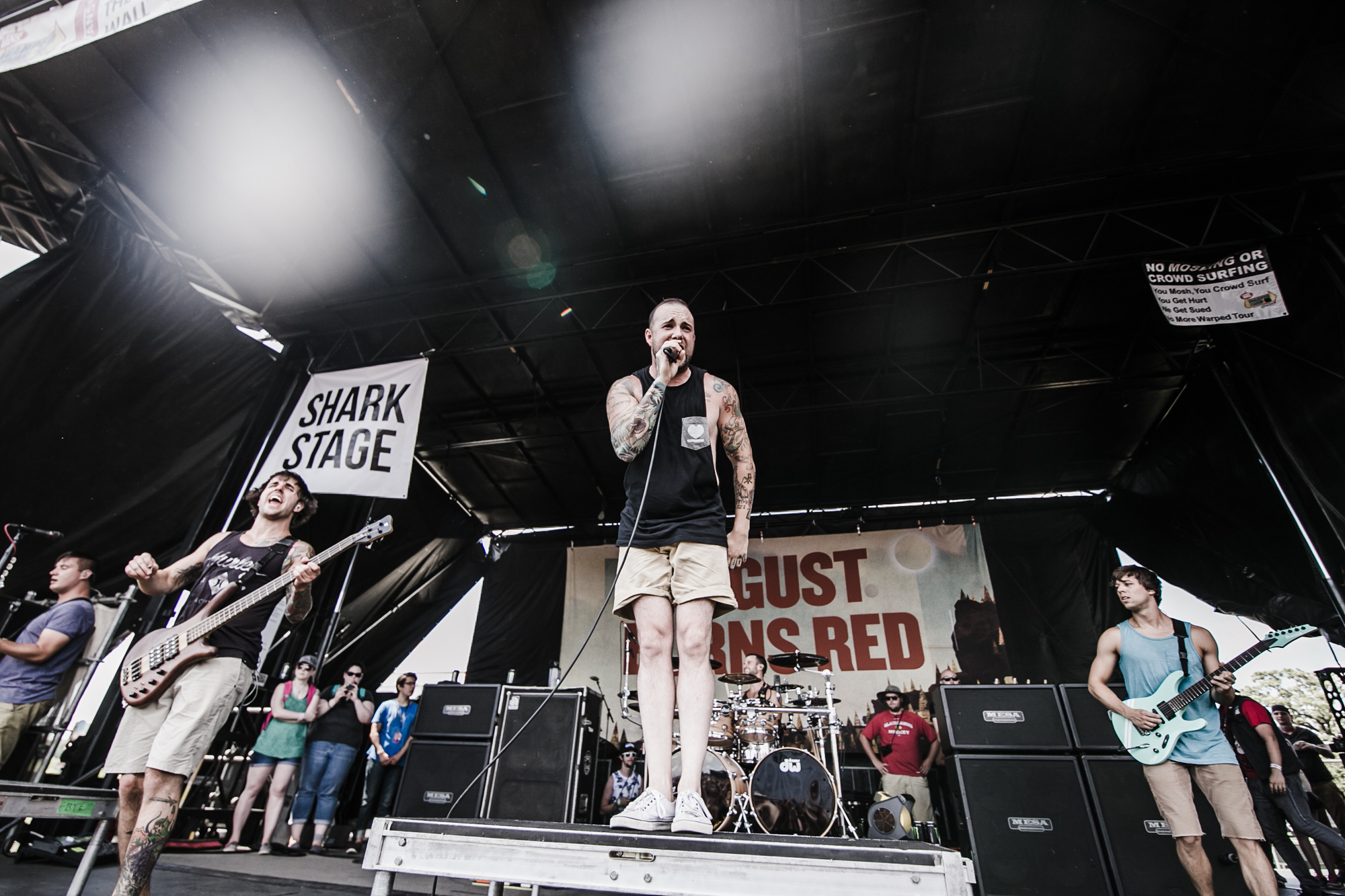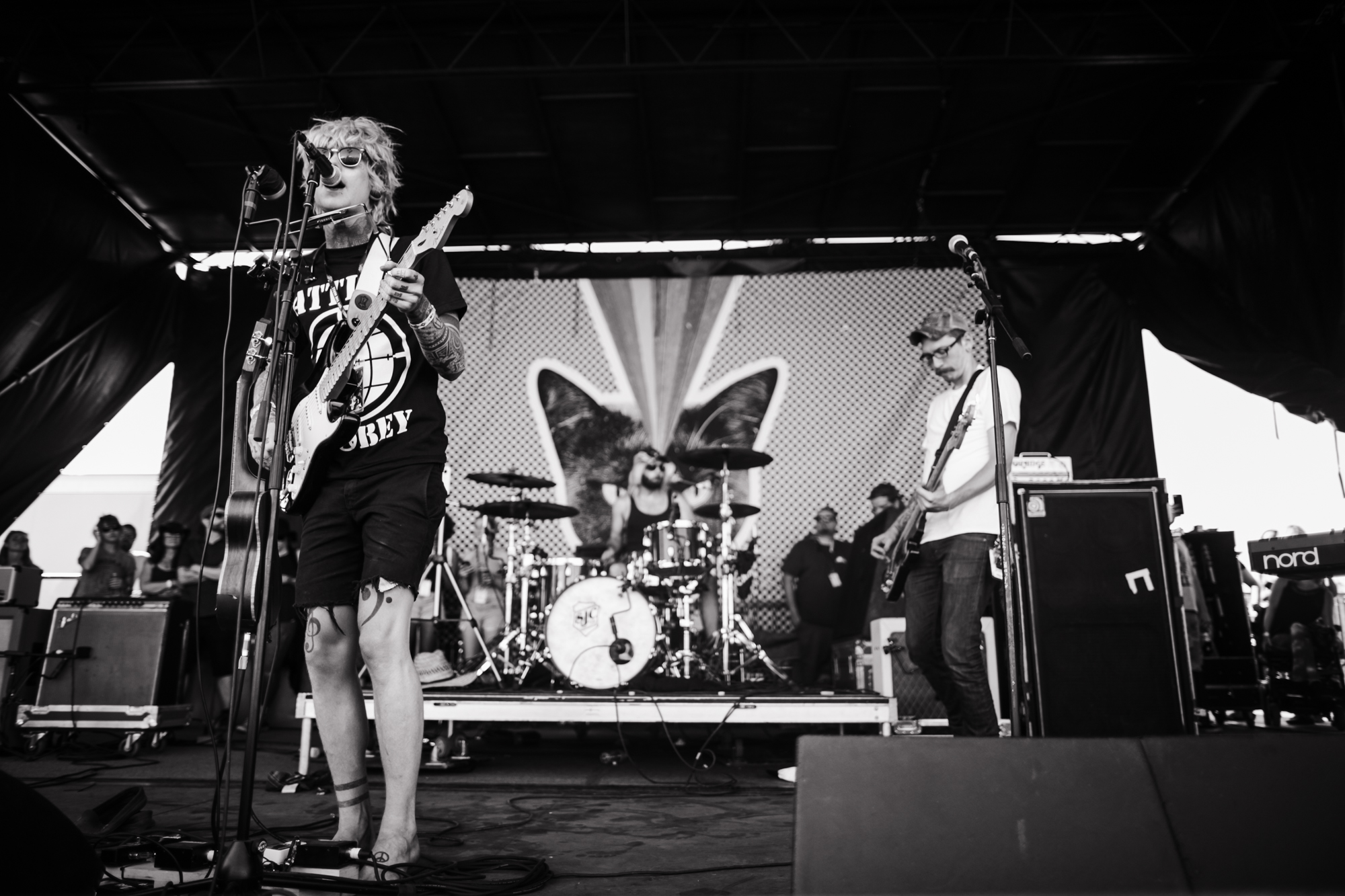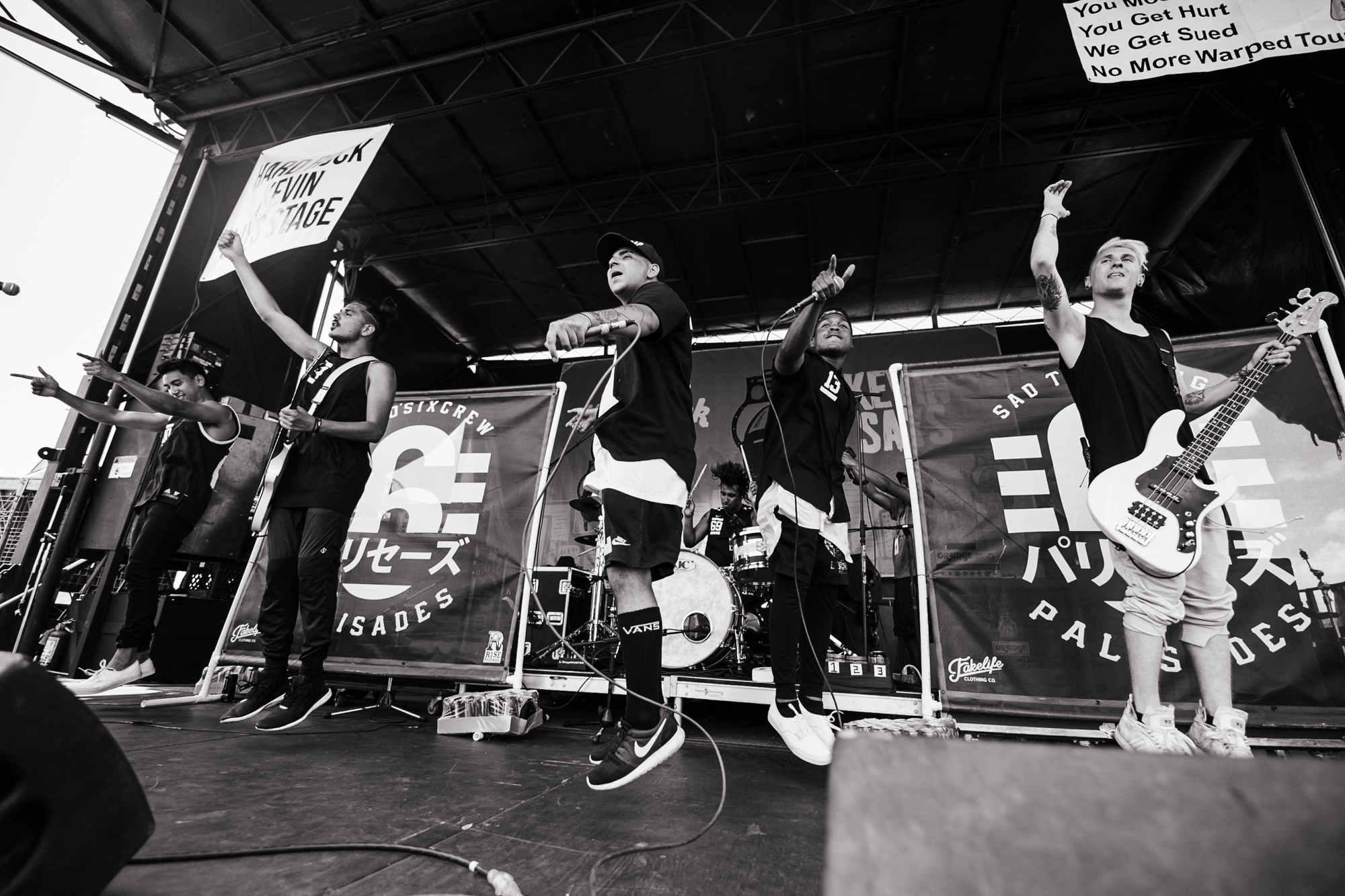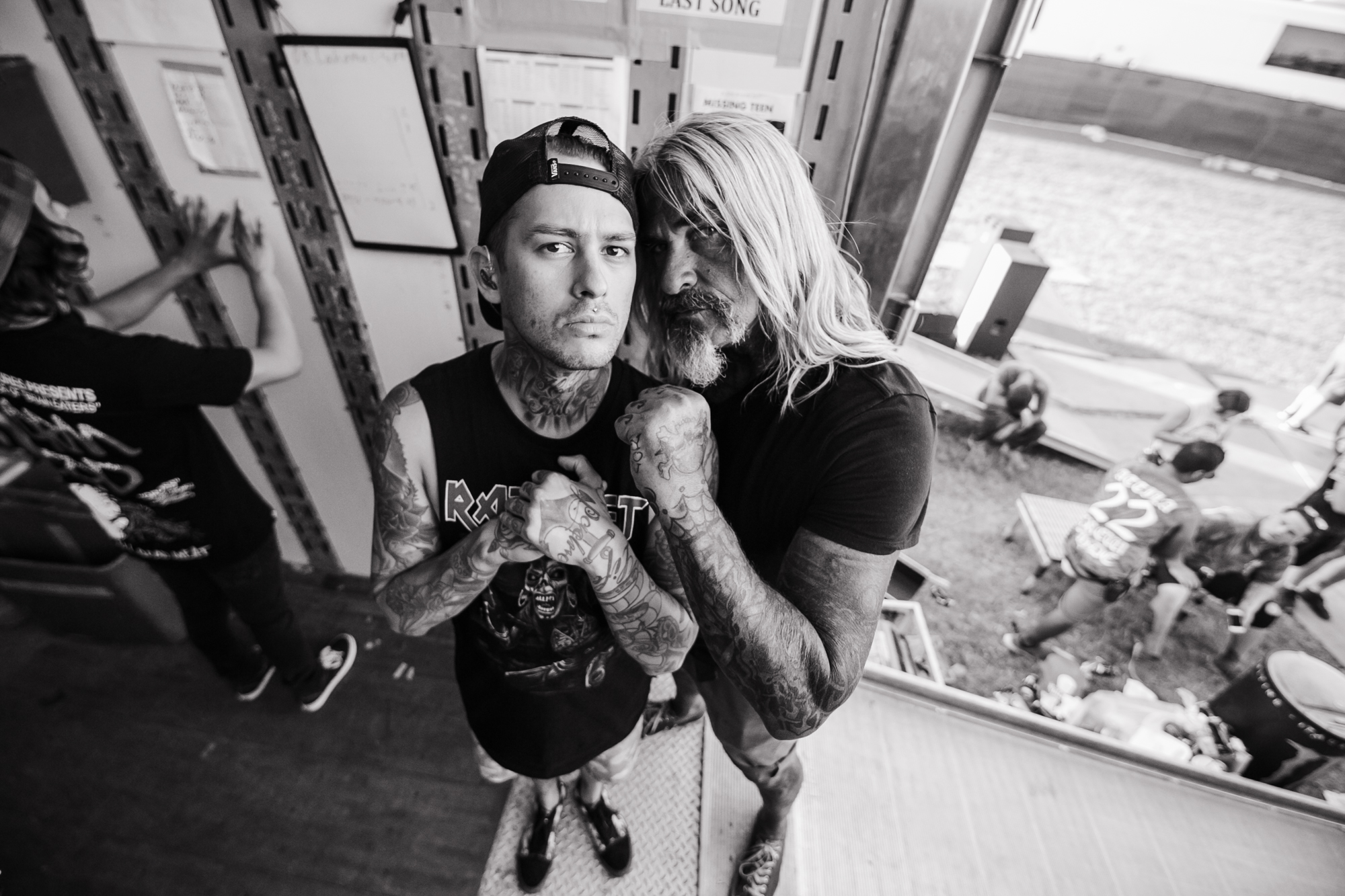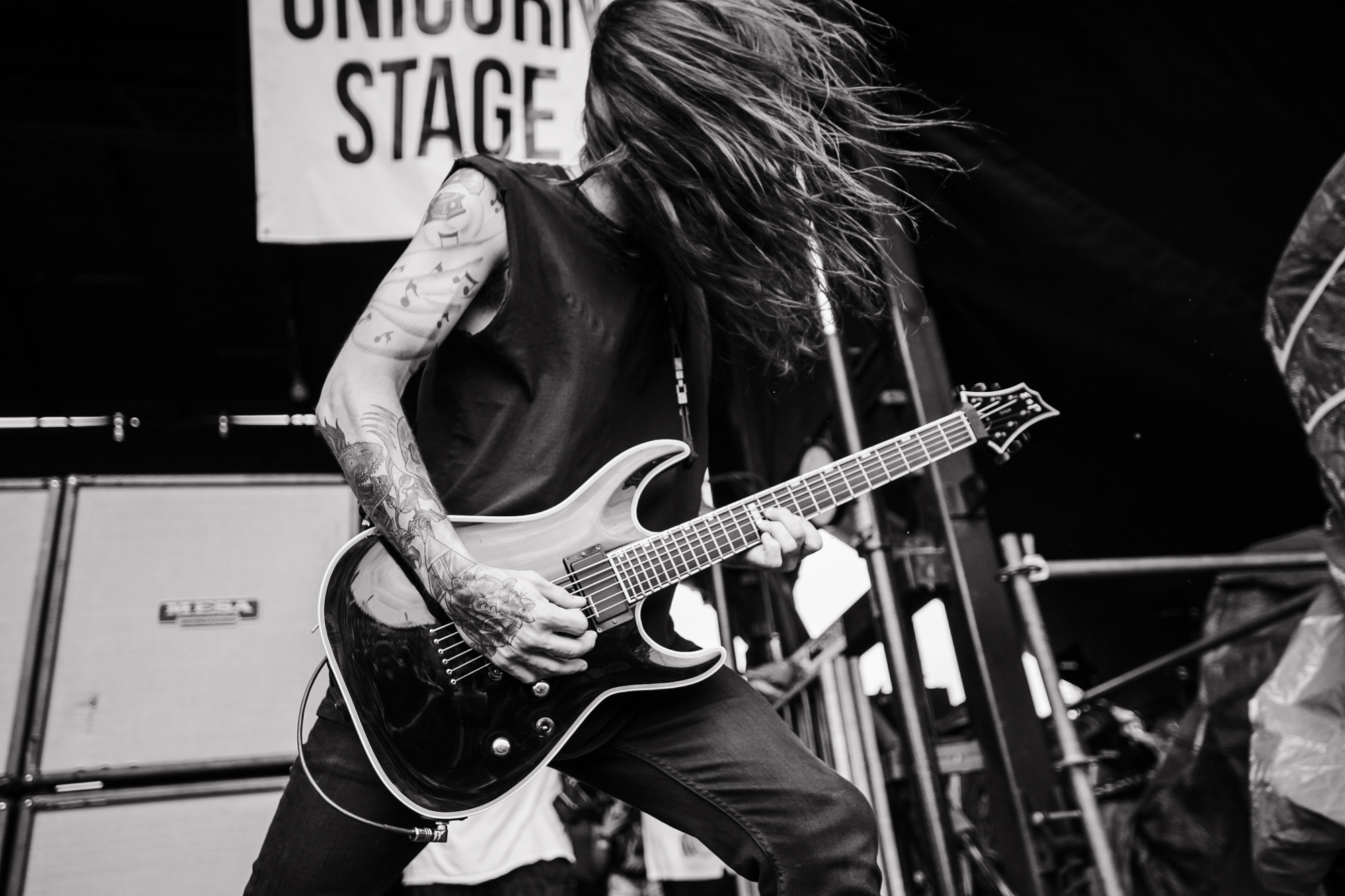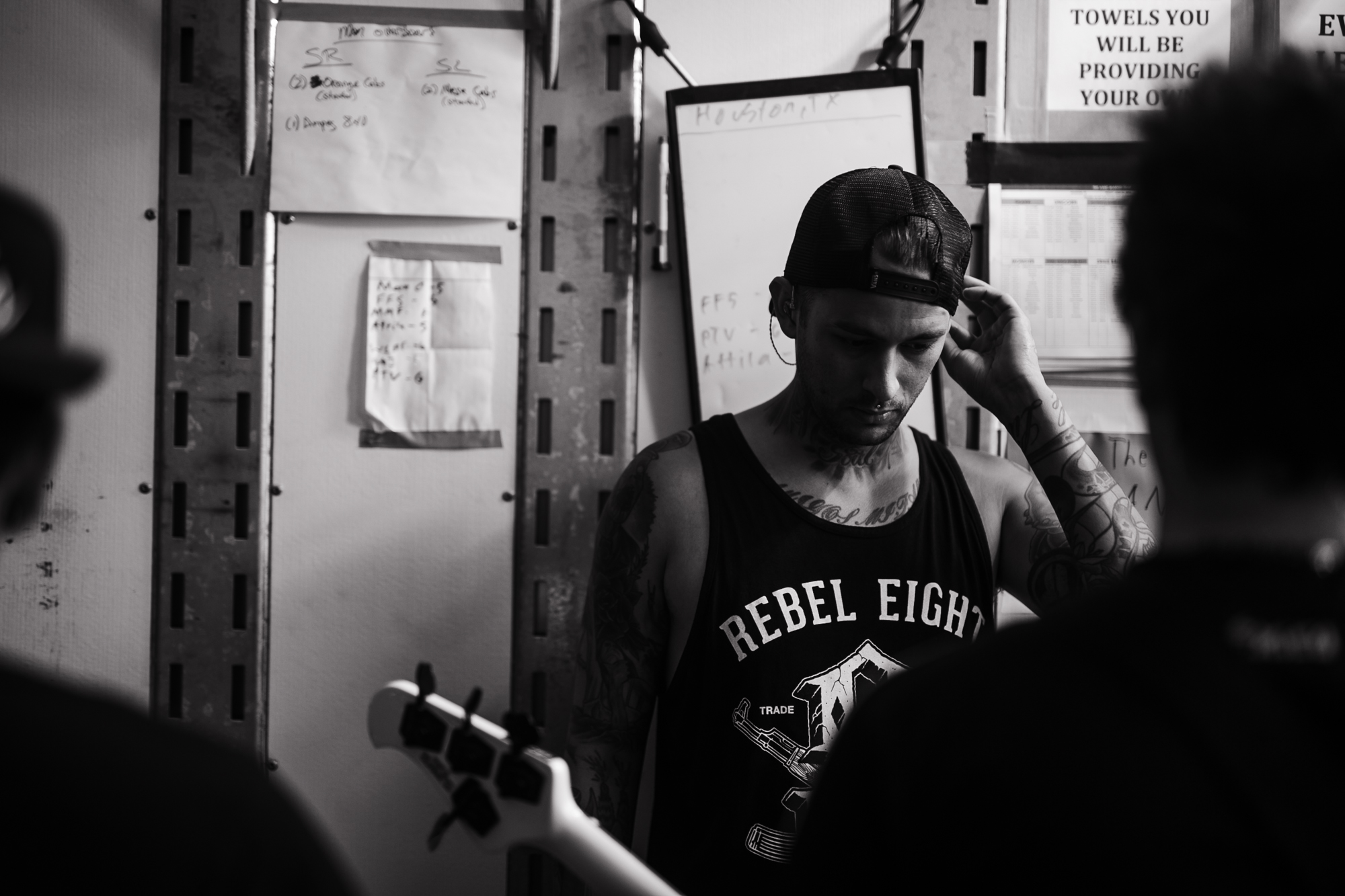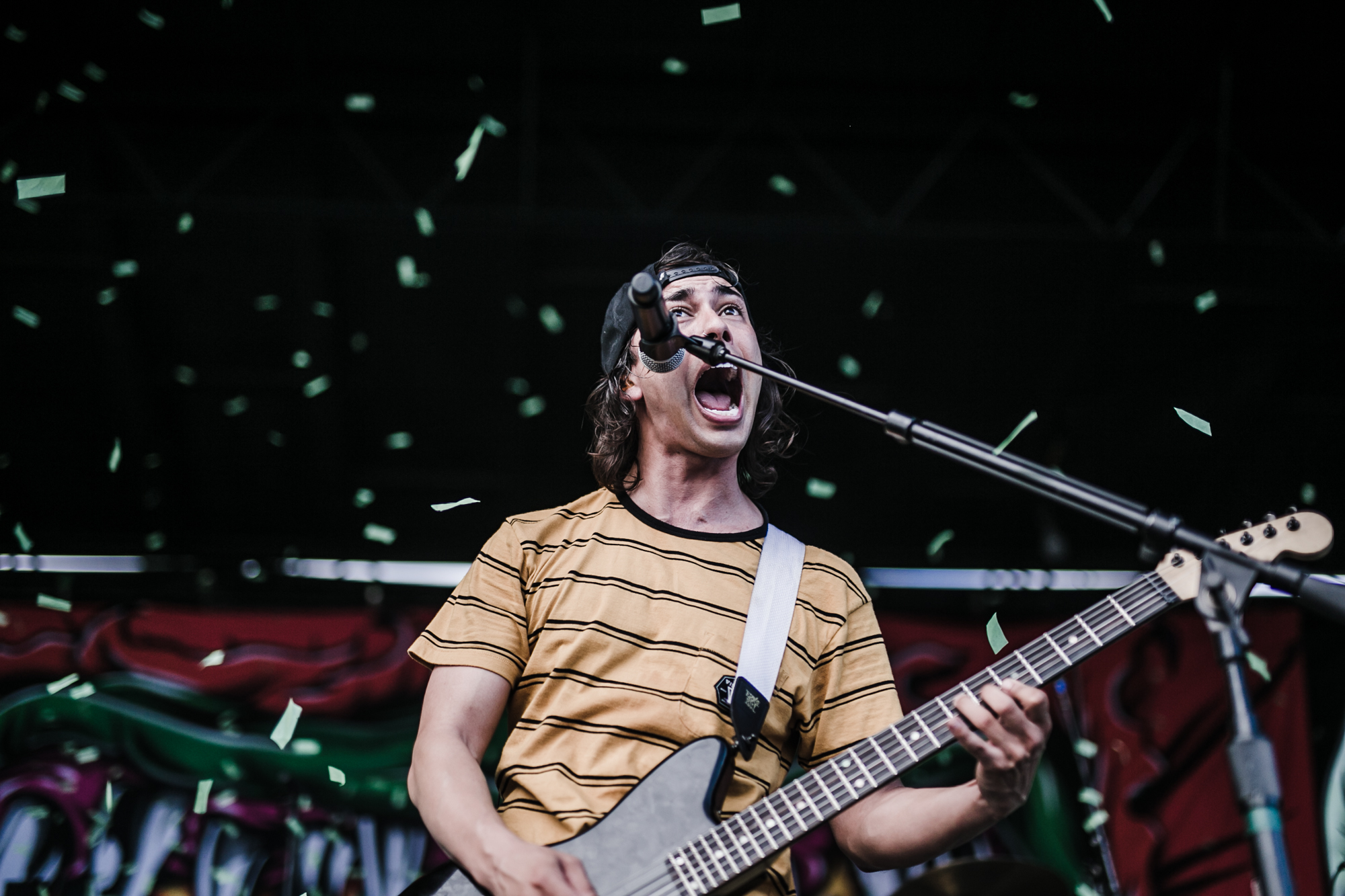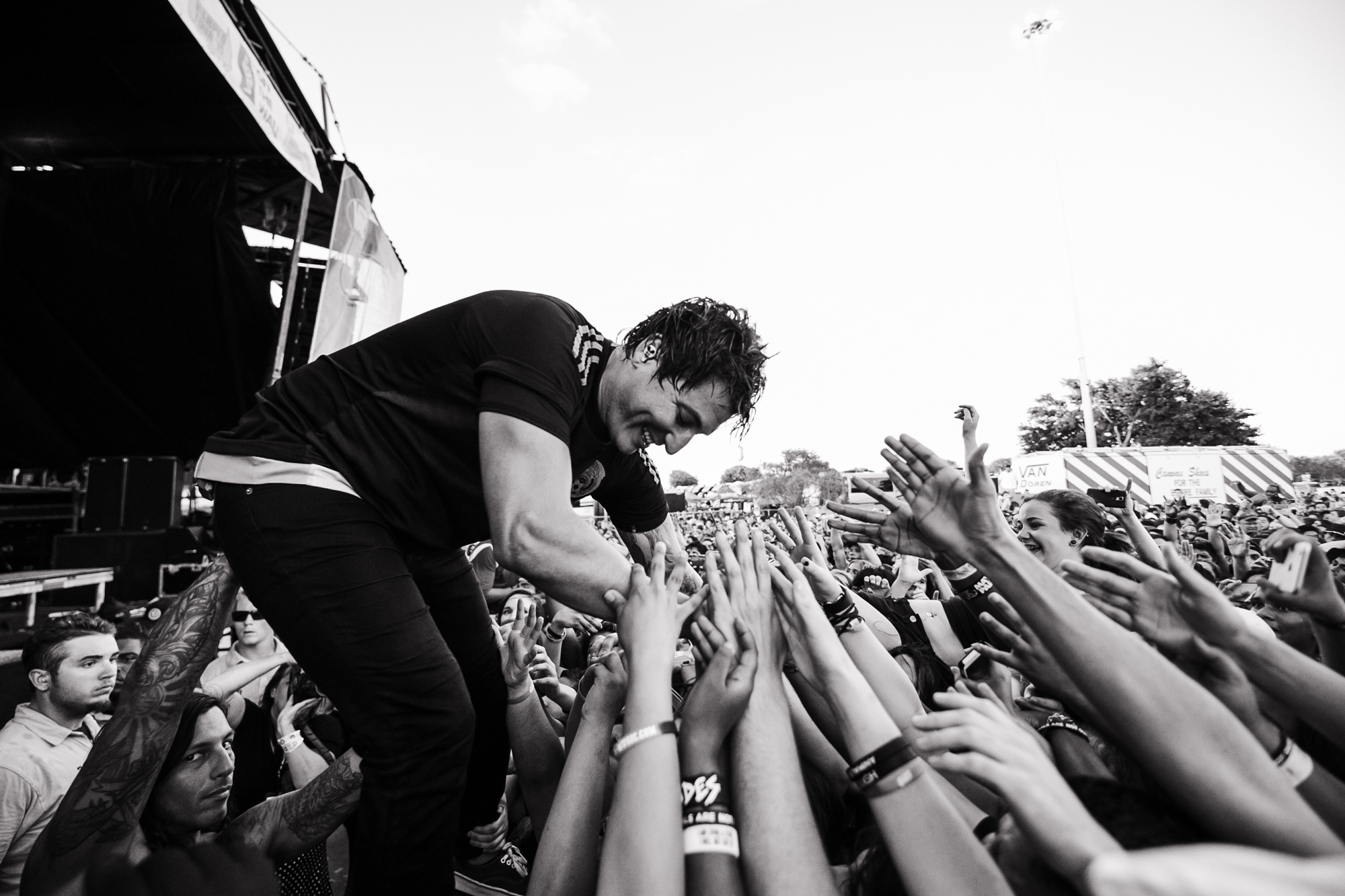 Alternative Press Squad (Karla & Nick)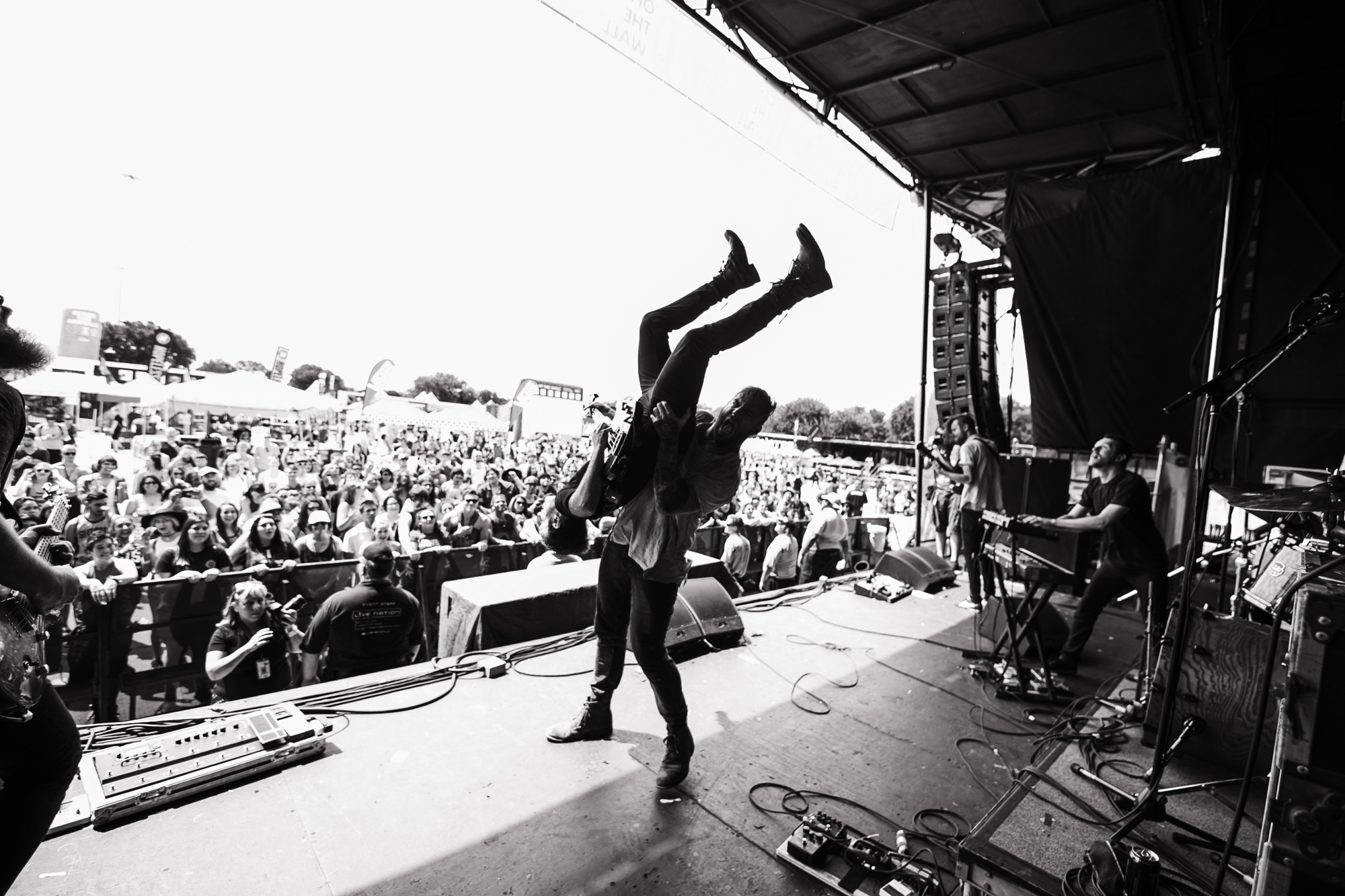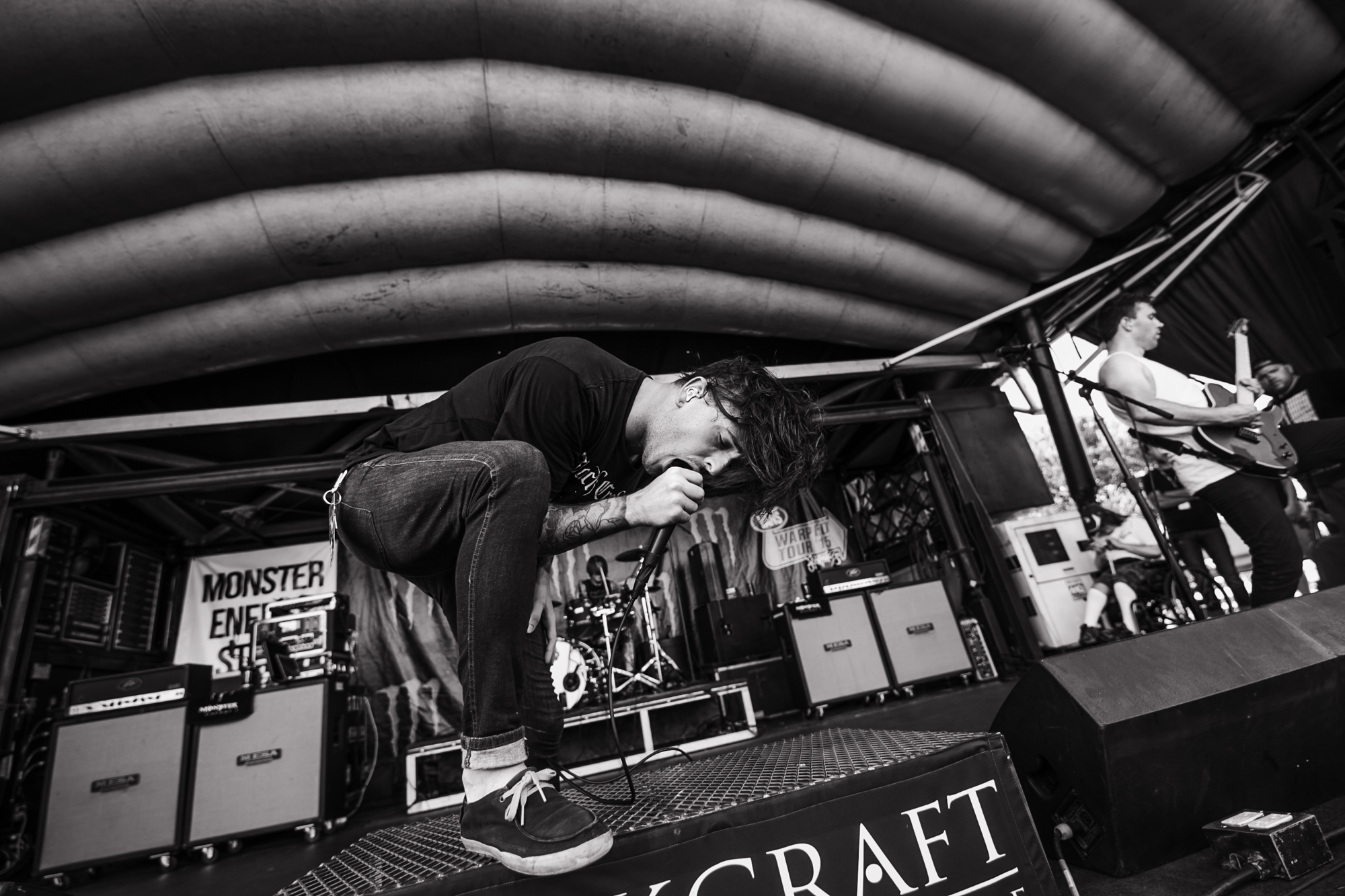 Kael (Man Overboard Crew)
Day Ten x San Antonio, TX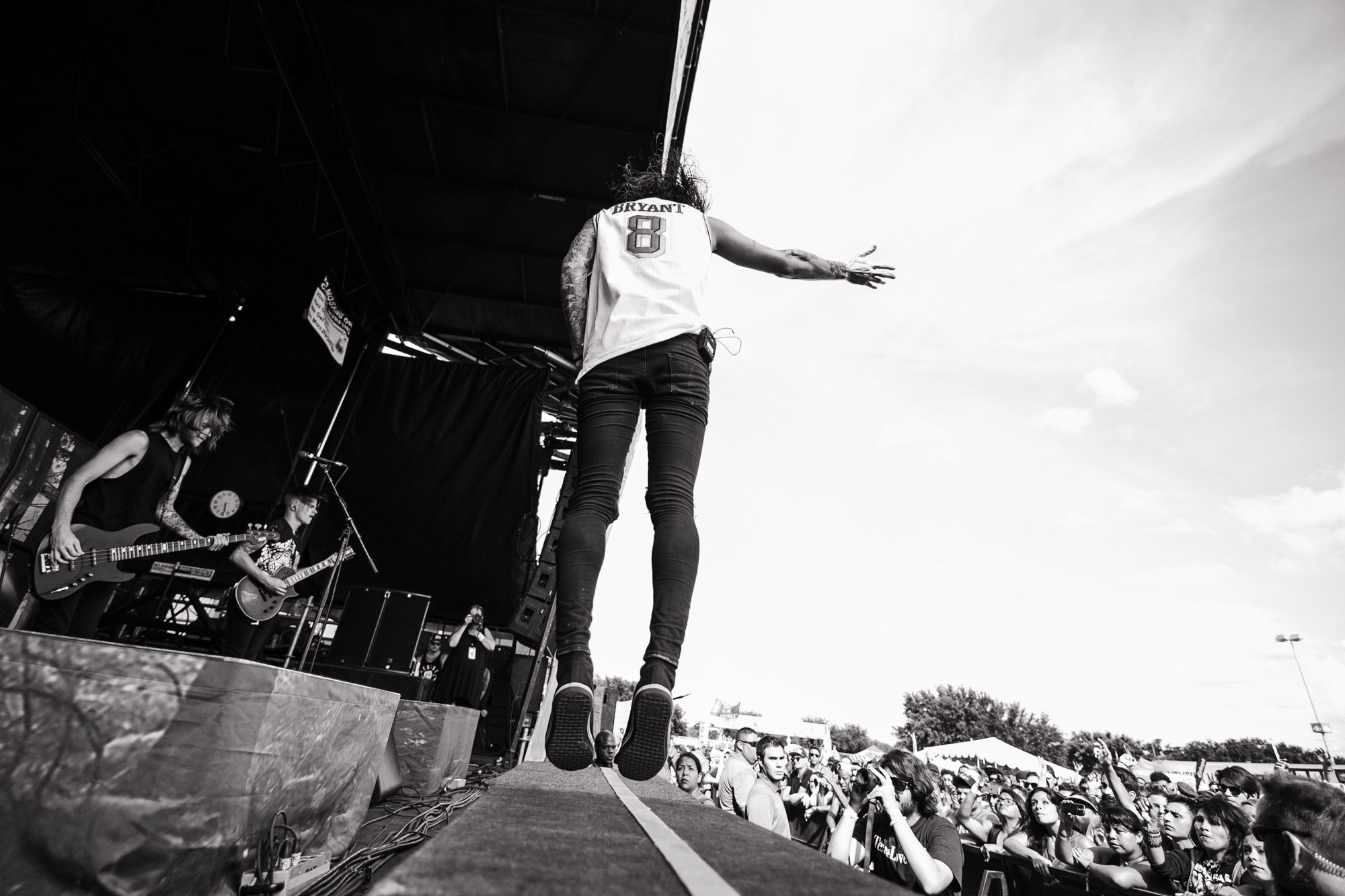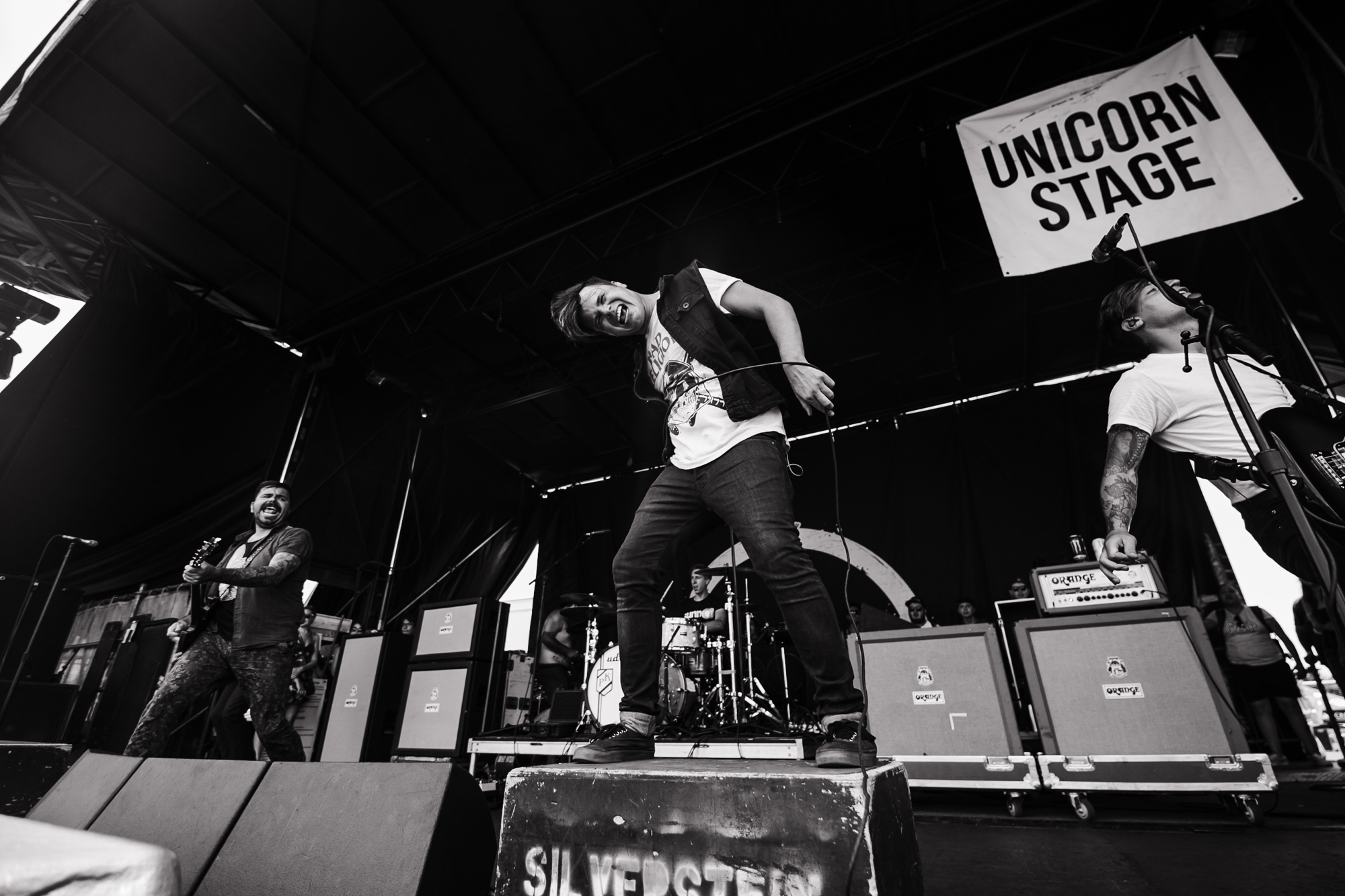 Day Eleven x OFF DAY x Arkansas
I was invited to a beautiful Lake retreat with Pierce the Veil, Mallory Knox and Kevin Lyman's family/bus. It was one of the best days of my entire life. Flawless from waking up in a walmart parking lot getting floaties to ending the night surrounded by dense forest and terrifying noises. We spent the day in the lake. I jumped off the top of a boat fully clothed. We ended the off day BBQing and in the middle of some of the worst weather ever. It was a day I won't ever forget.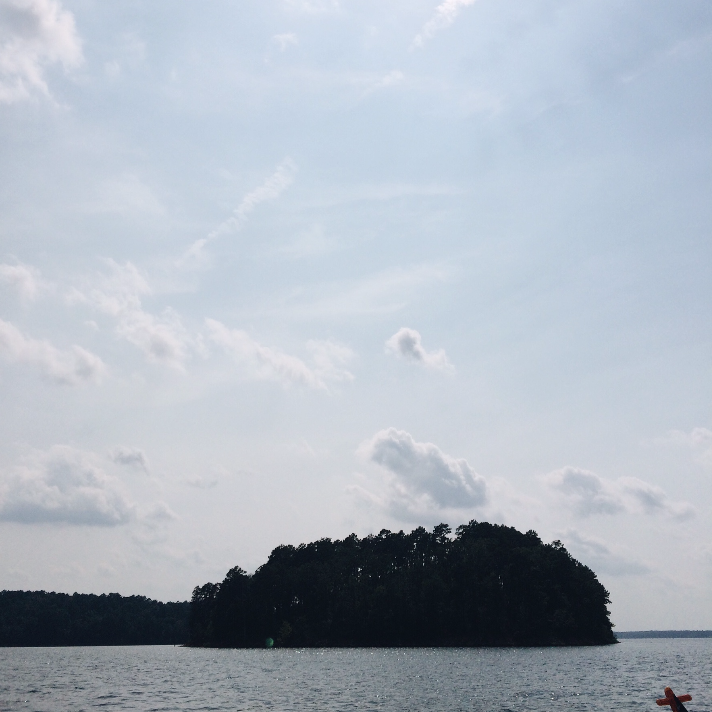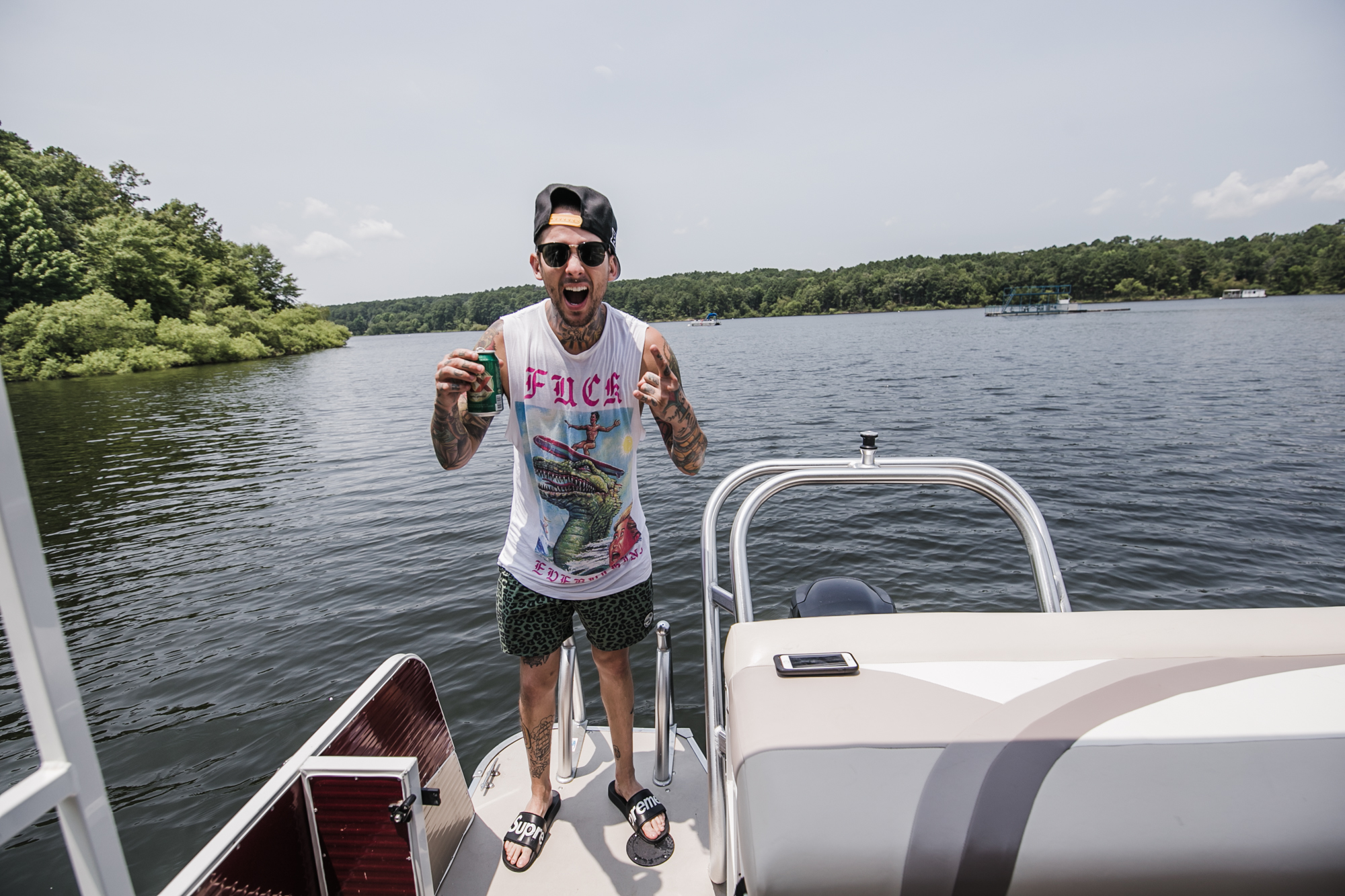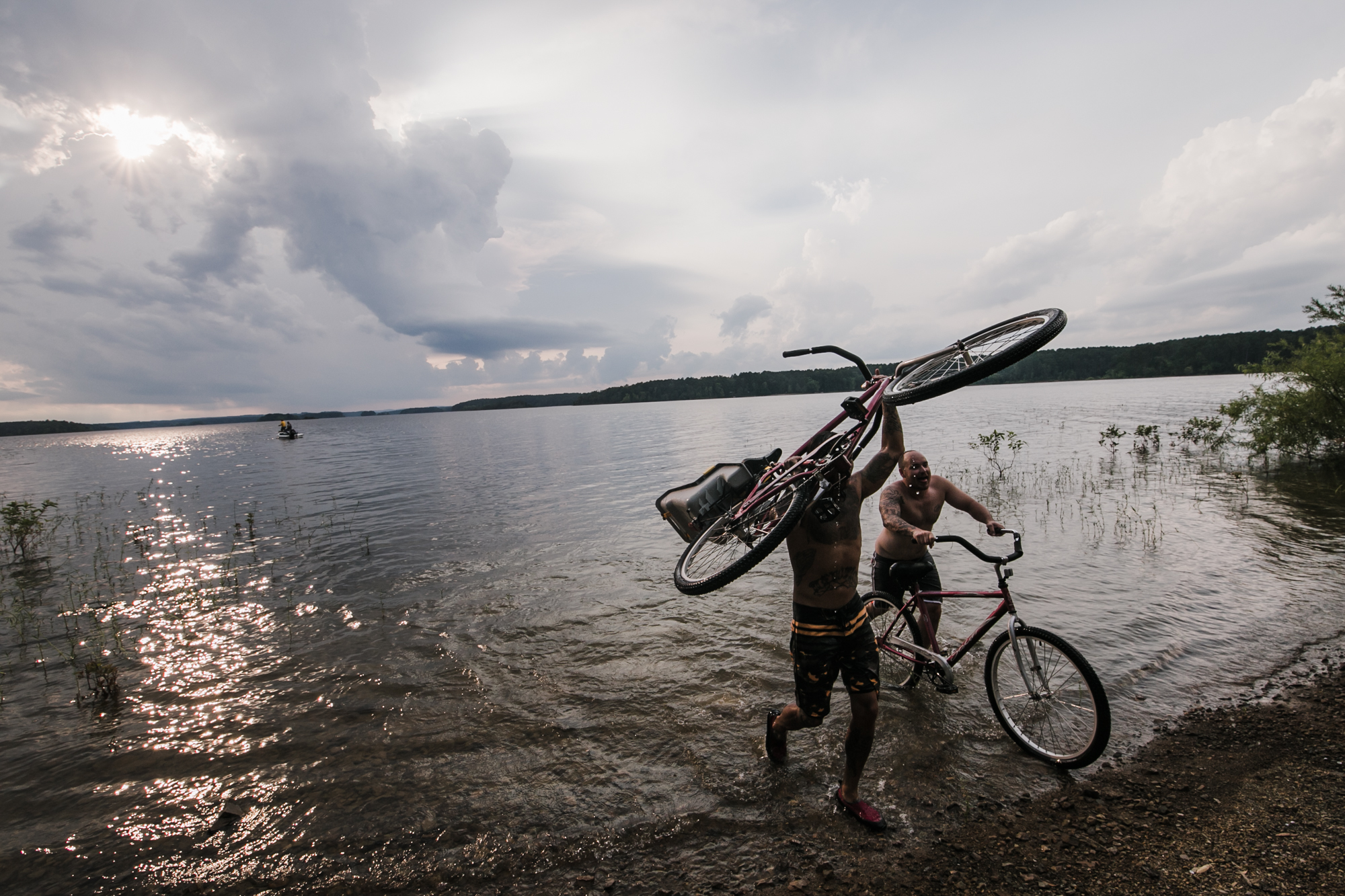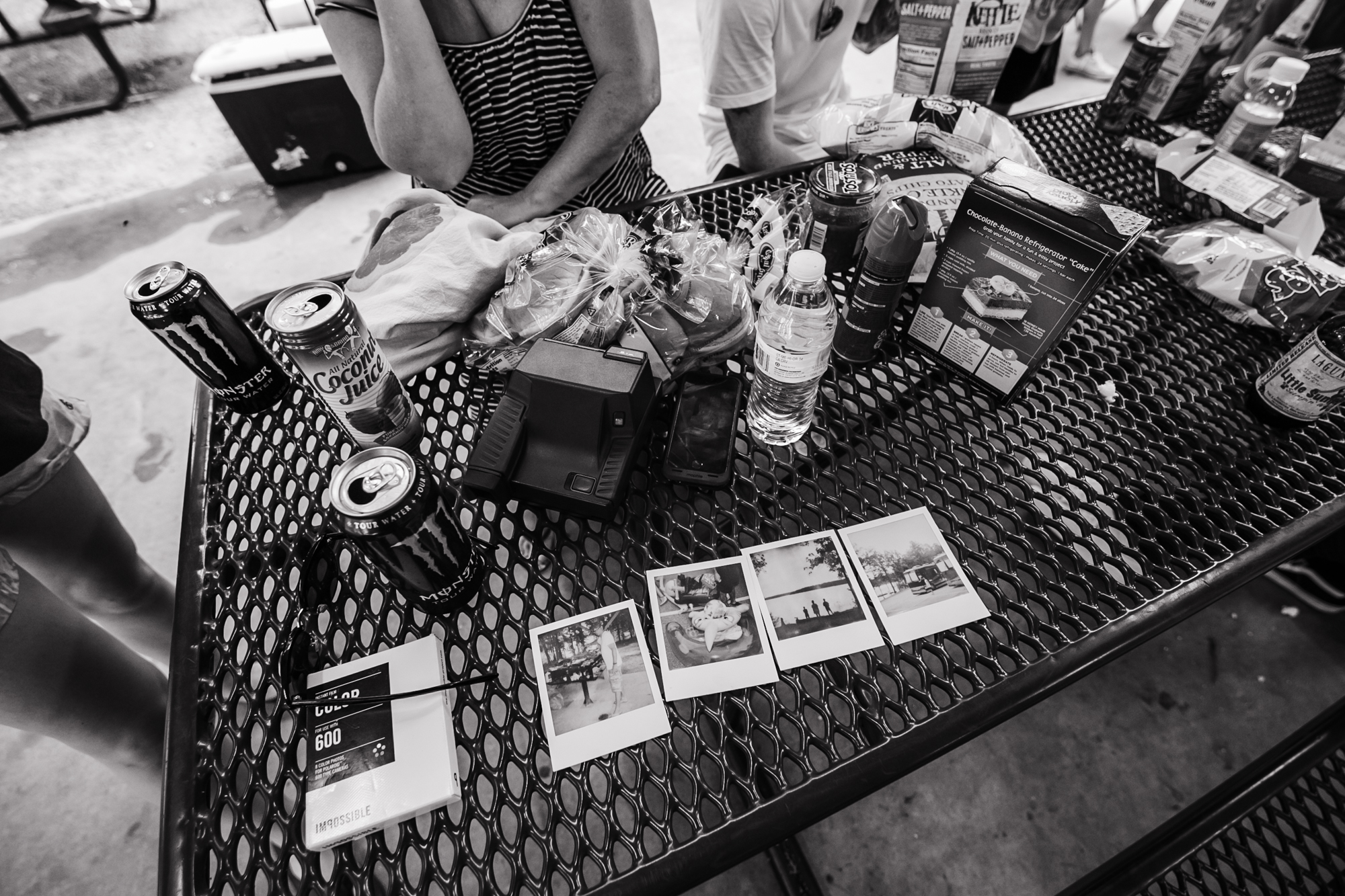 Day Twelve x Another (but really boring) OFF DAY
Day Thirteen x Nashville, TN
Only shot three sets this day - Man Overboard, August Burns Red and Pierce The Veil. It rained from start to mid-day, venue had been evacuated. So I hid inside the bus and worked most of the day. It was definitely one of the "down" days of tour. We all have them. On tour they always feel worse for me because I'm so unfamiliar with everything around me. I guess it's weird to spill my guts about these types of things but I just want to be 100% honest all of the time.
The day ended up getting way better when it was time to shoot Pierce's set. Again, just being honest here, the entire band and crew is always so positive. It's impossible to be bummed. Then... FREAKIN' DOUG THE PUG WALKS IN with my friends Leslie and Rob! So I just got to kiss Doug and pet his cute face. Things always turn around. Just have to find the silver lining!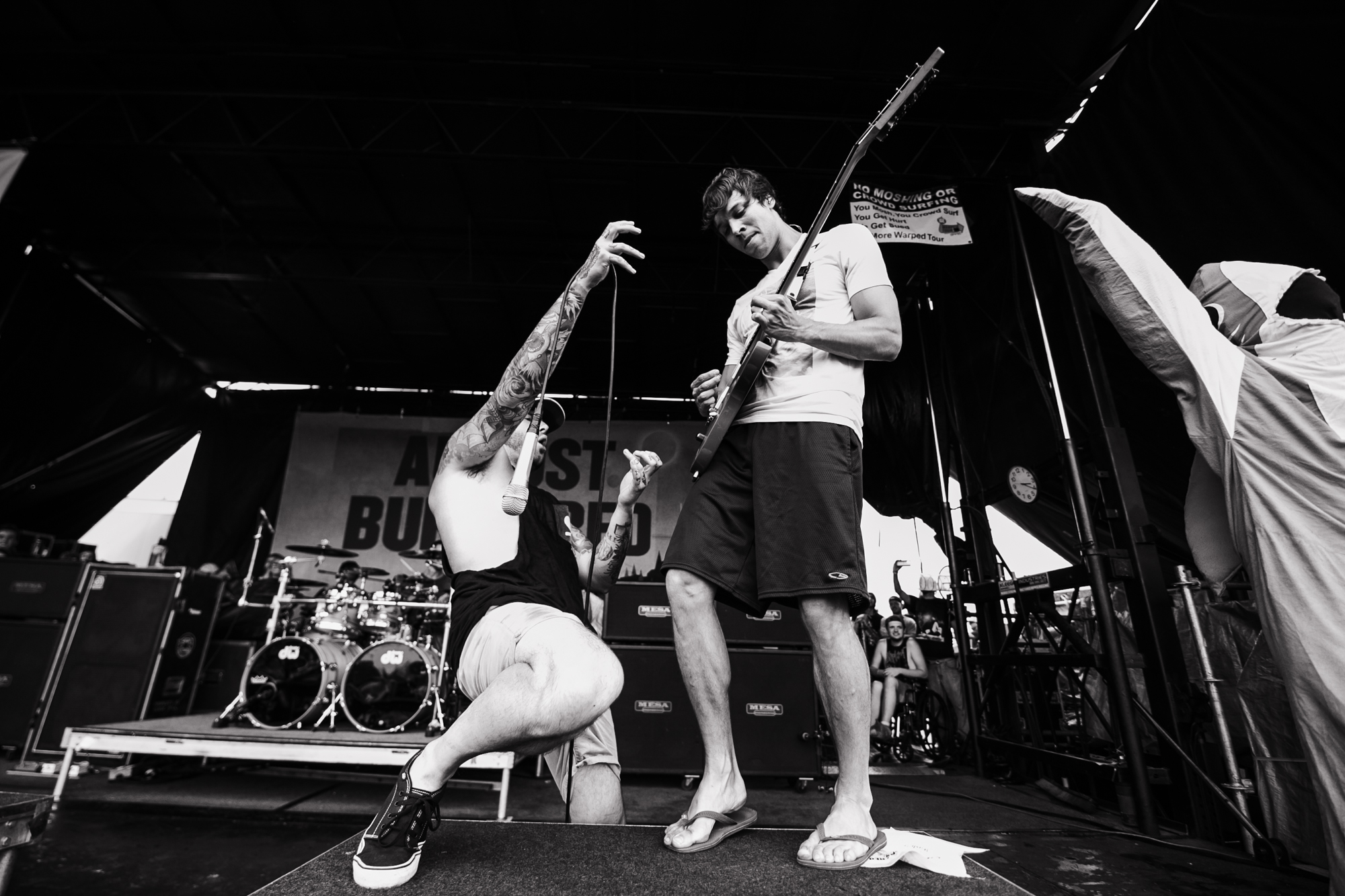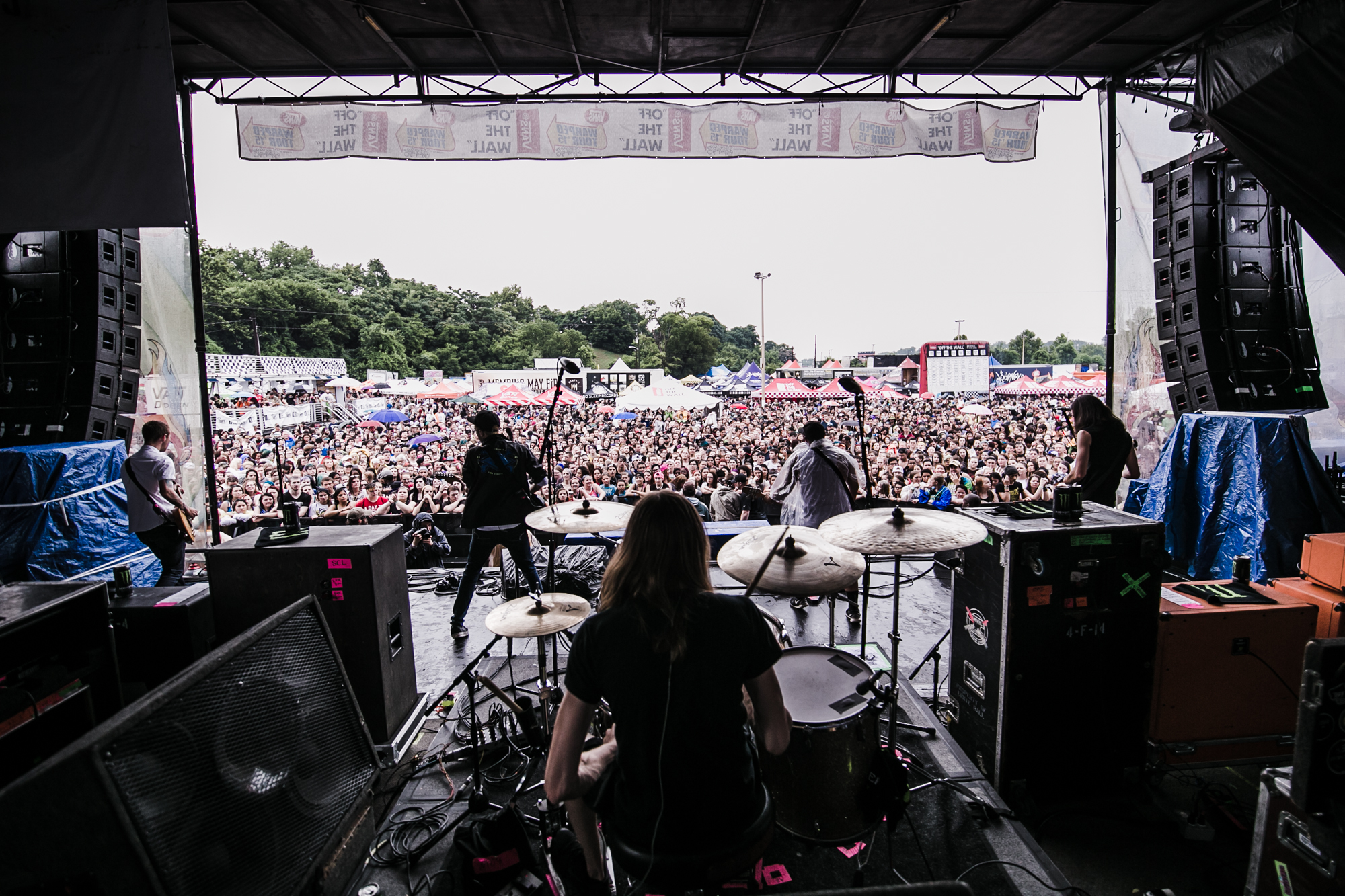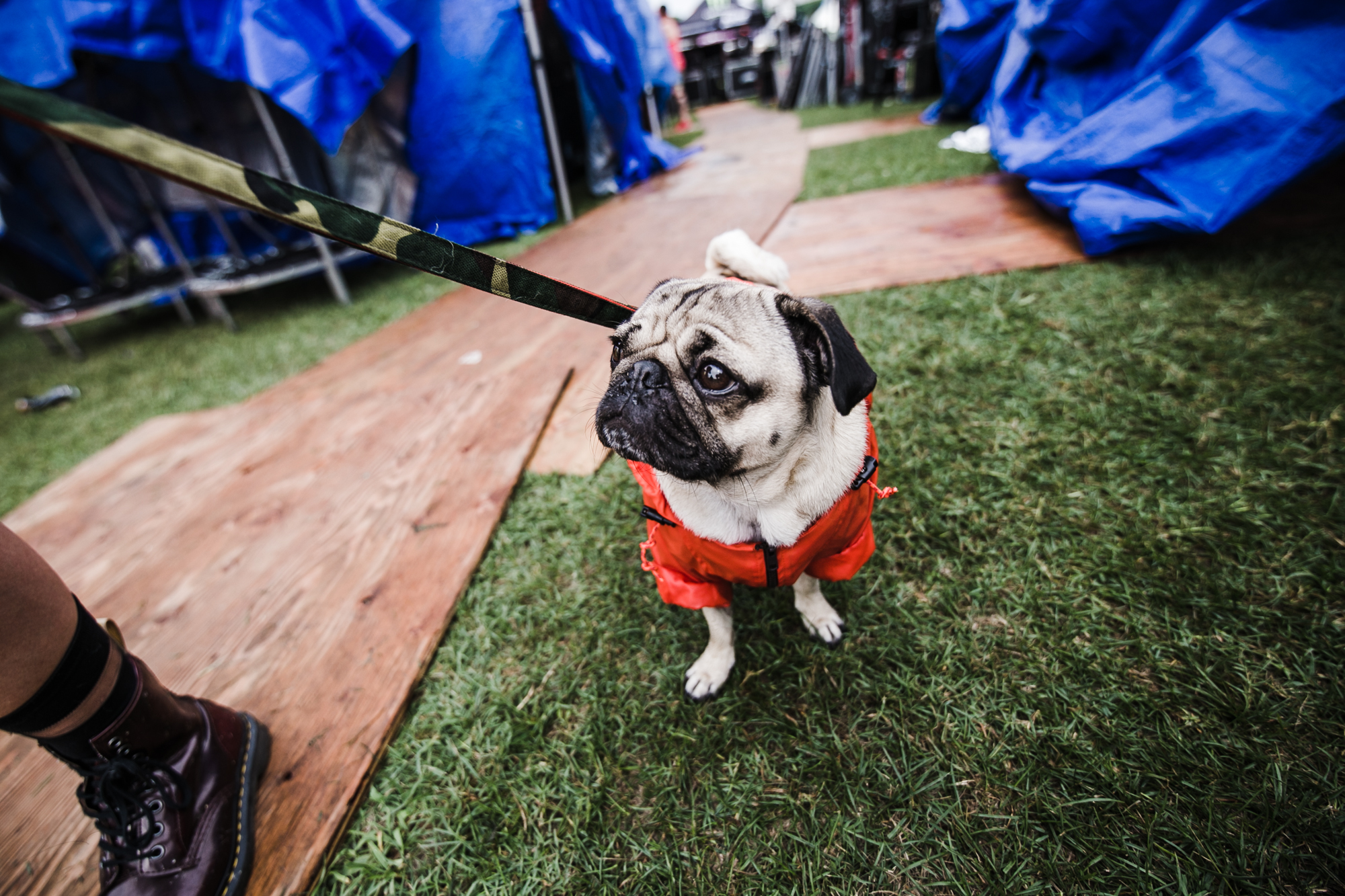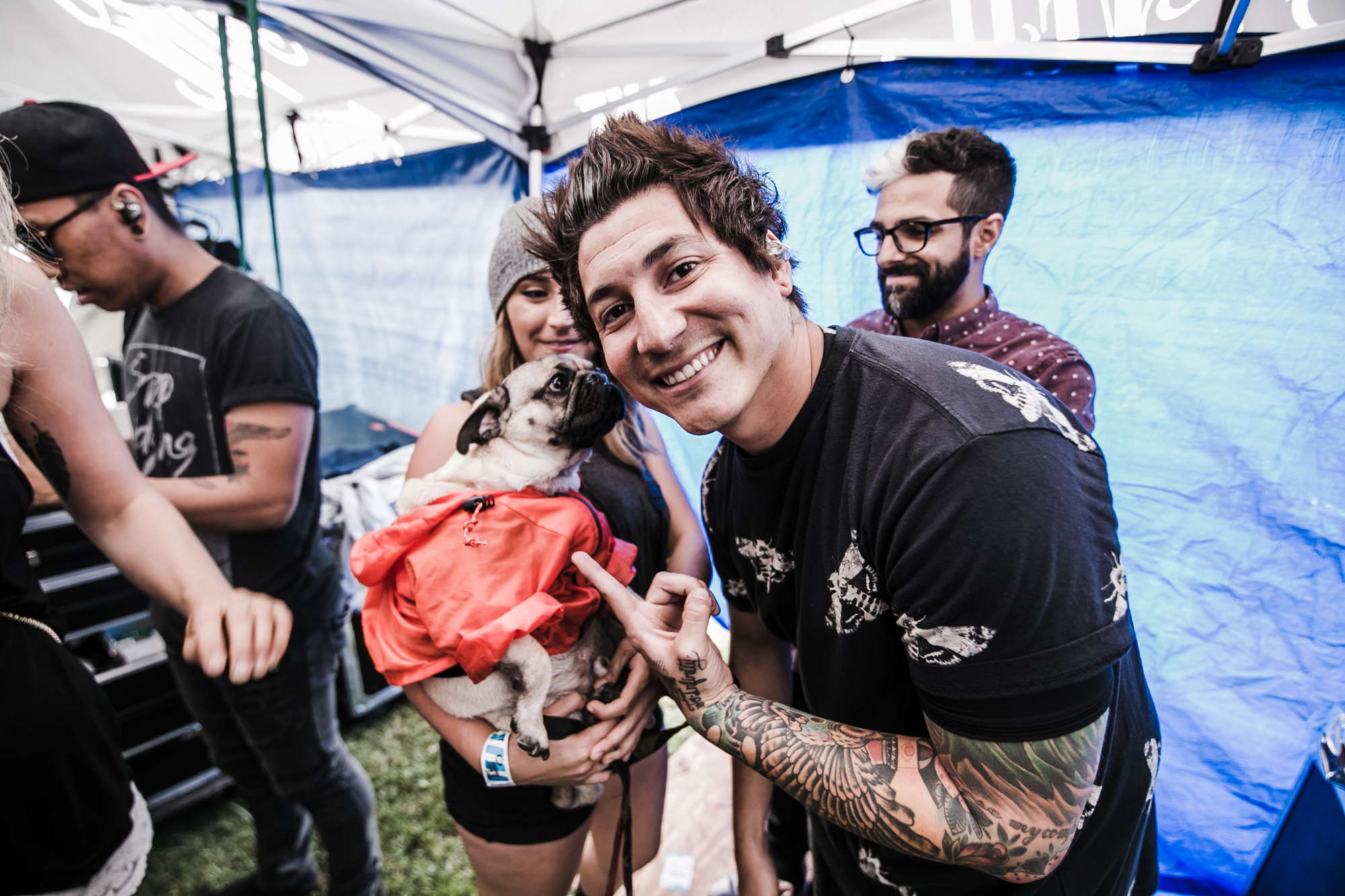 DOUG THE PUG AND I / PHOTO BY LESLIE
Day Fourteen x Atlanta, GA
What a day this was. I was completely exhausted. We had some bus issues so I was brought to a new family for the night - Bus 21! This bus was the VANS team, the comedians, KOJI and more. I was really excited to finally meet Koji. He's a talented artist and activist that I've followed forever and ended up being one of the greatest souls I've ever met. I loved that bus so much and wanted to become a permanent resident.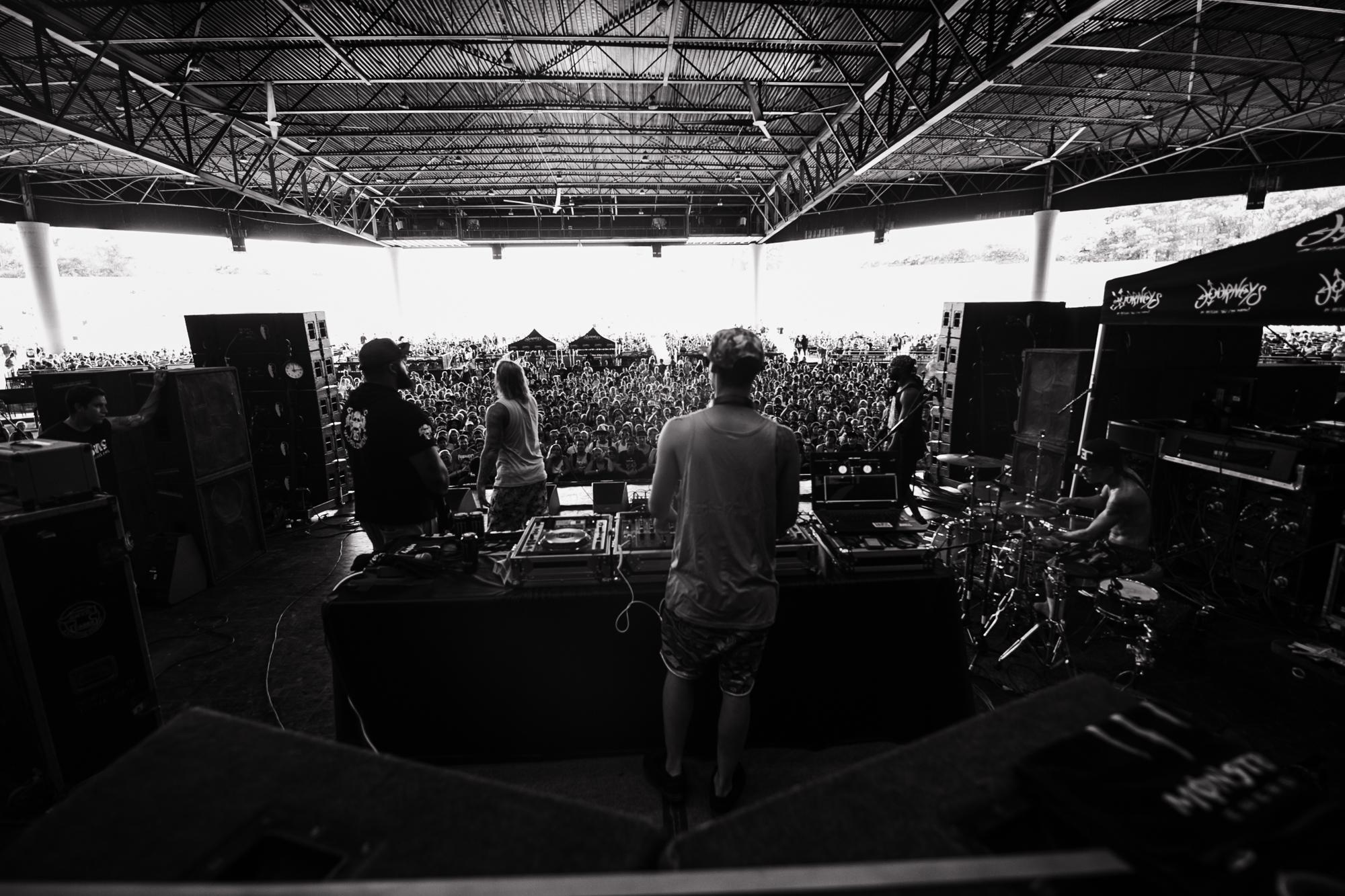 Day Fifteen x St. Pete, FL
For starters, I woke up, stepped off the bus and my view was palm trees and the ocean. How could I even complain? This was probably my favorite date of Warped Tour. Alicia (Beautiful Bodies) and I ate vegan cookie dough, drank iced coffee and dolphin watched for about two hours - sorry if you're reading this, bosses (hehe). It's moments like those that I appreciate more than any other out on Warped Tour. I was really excited about my images this day. Here's everything from palm trees to dolphin watching!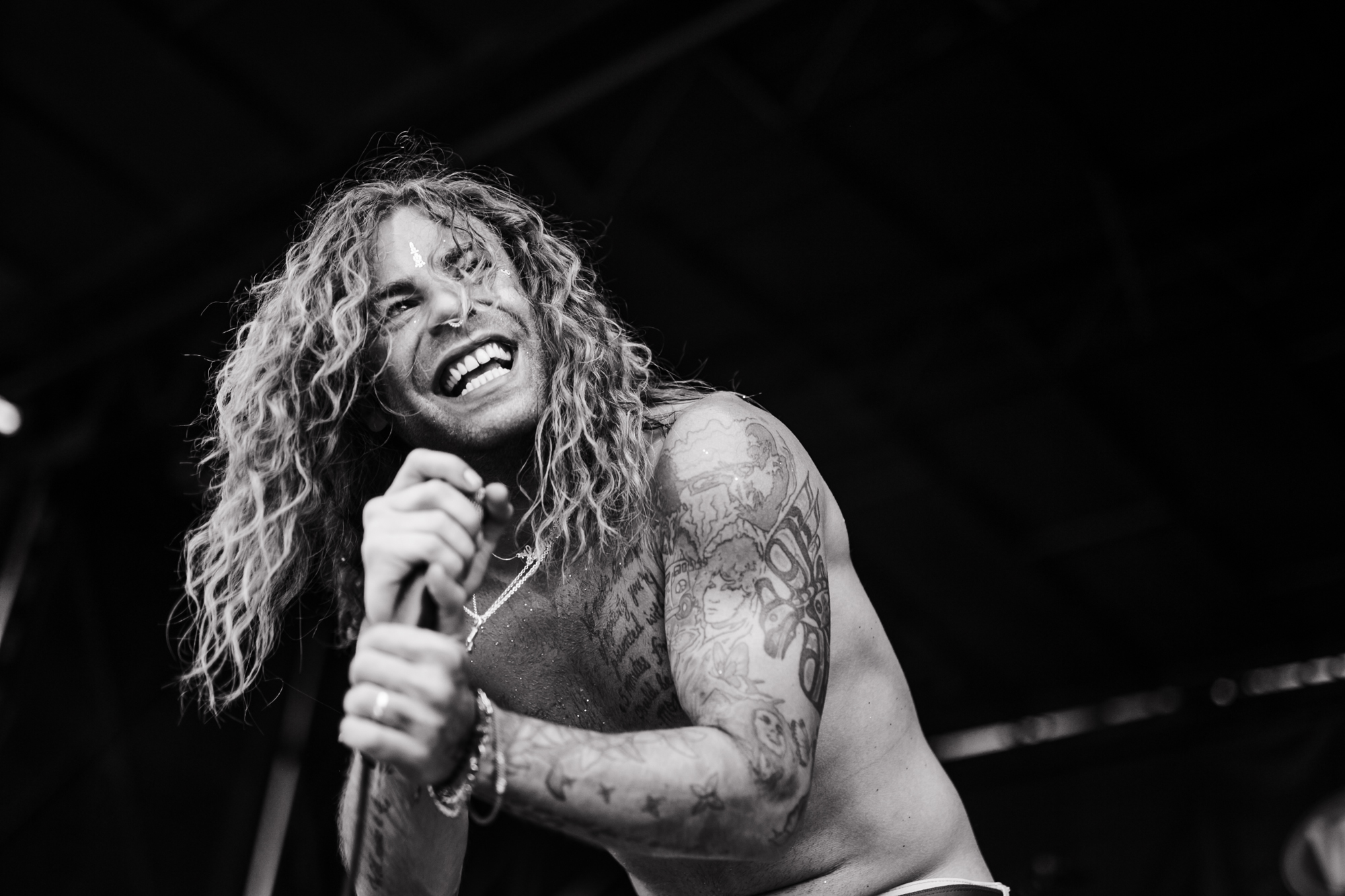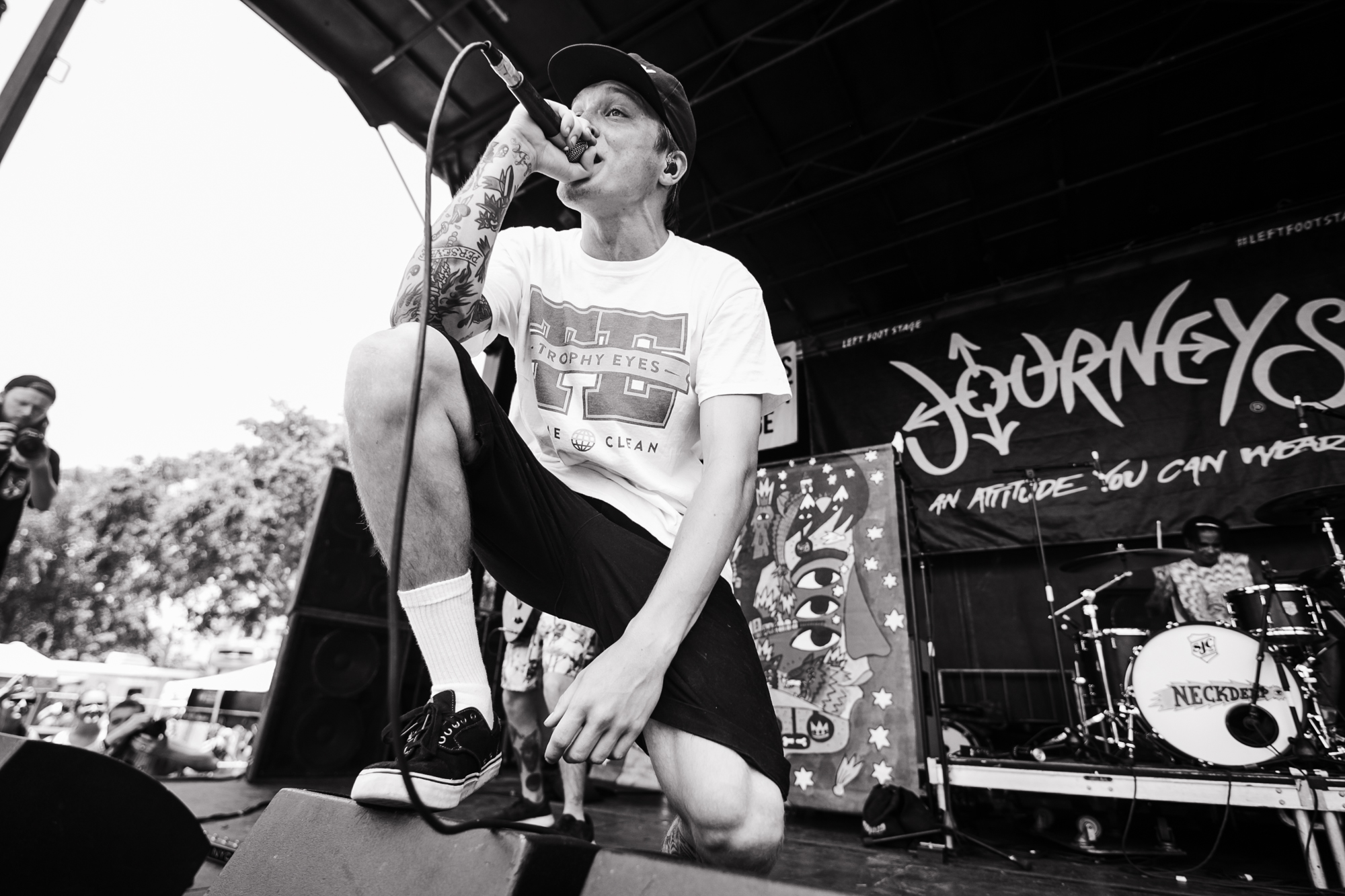 PIERCE THE VEIL / Top of the VANS truck
Day Sixteen x West Palm Beach, FL
Day Seventeen x Orlando, FL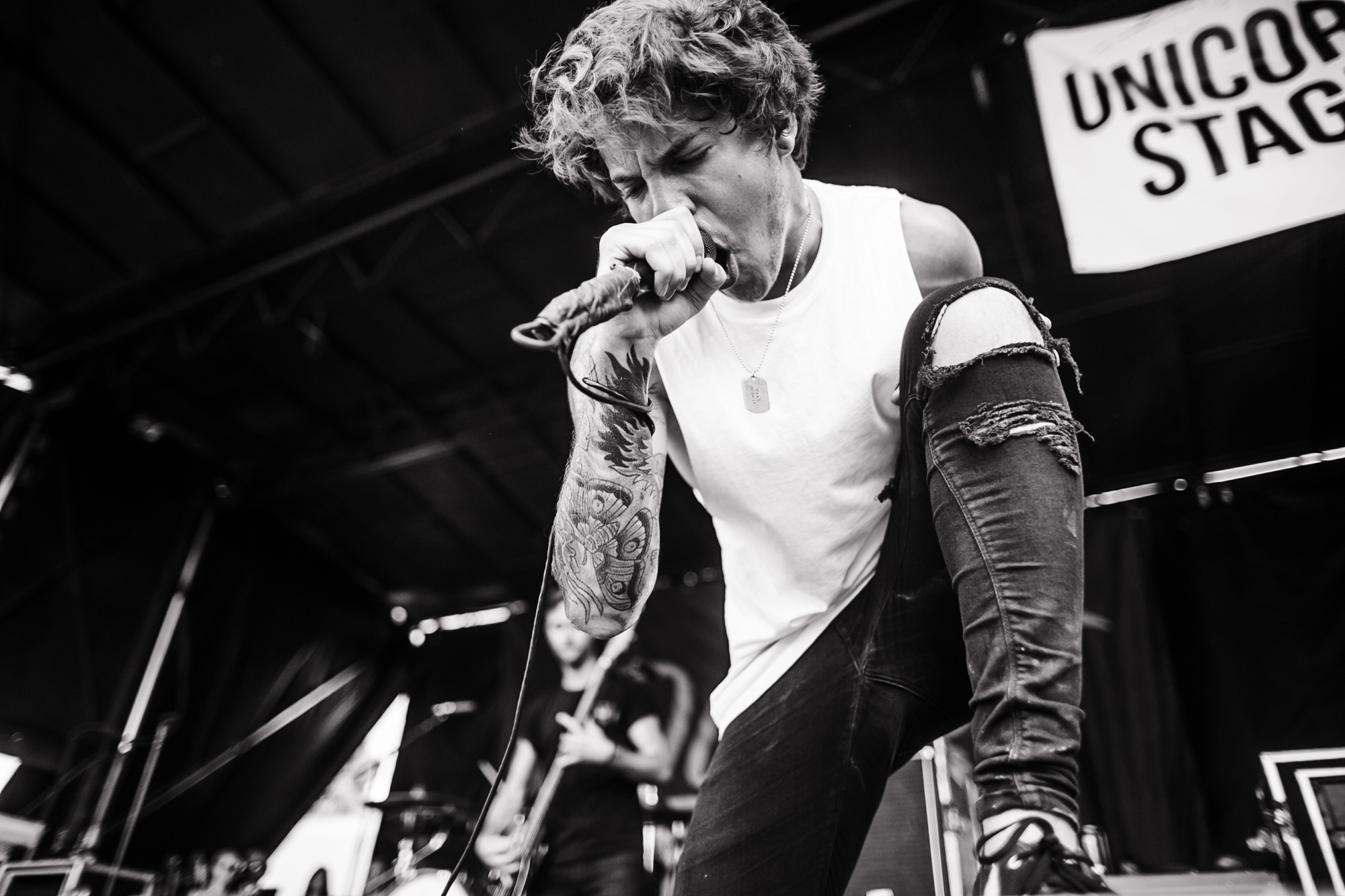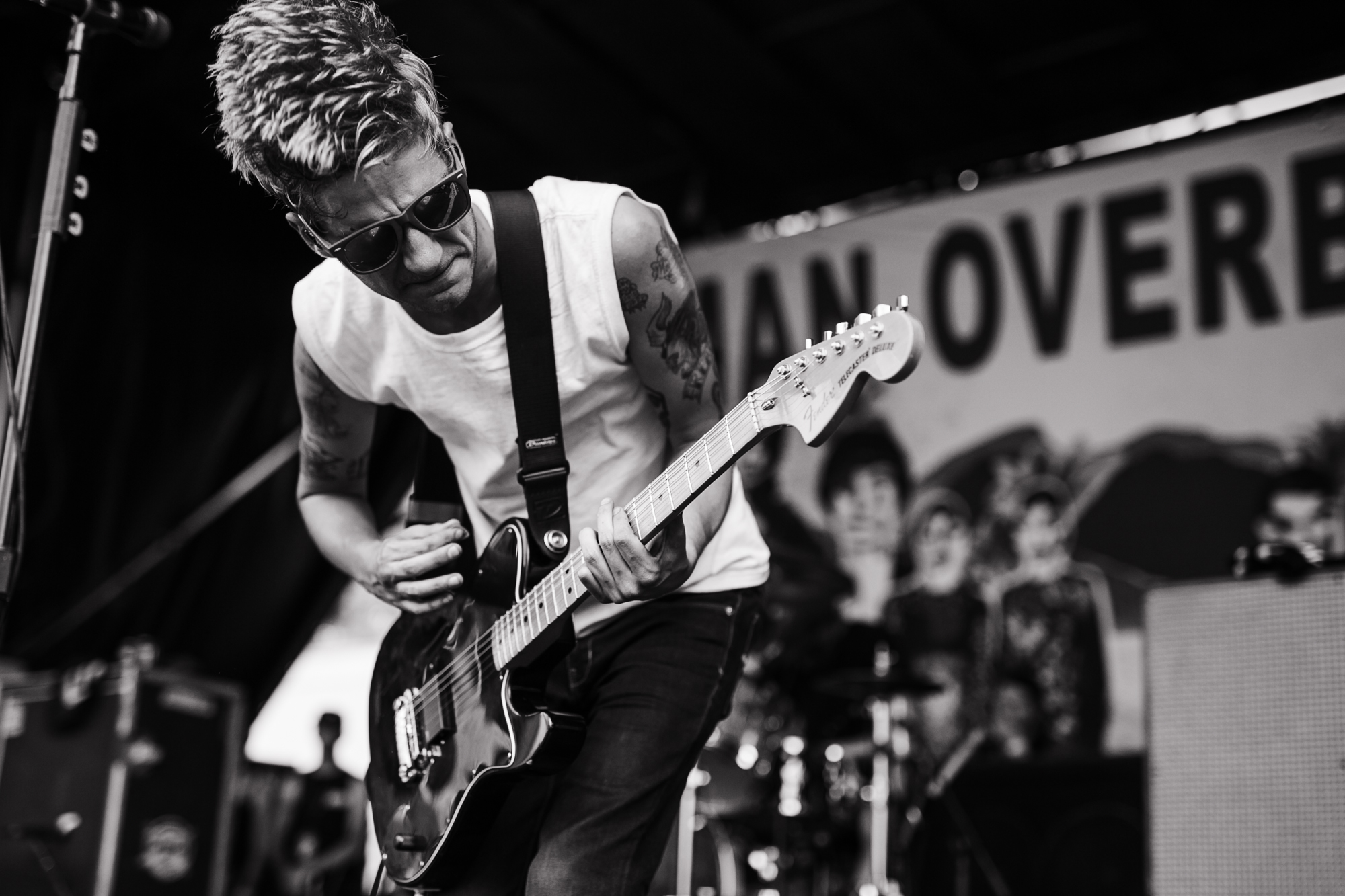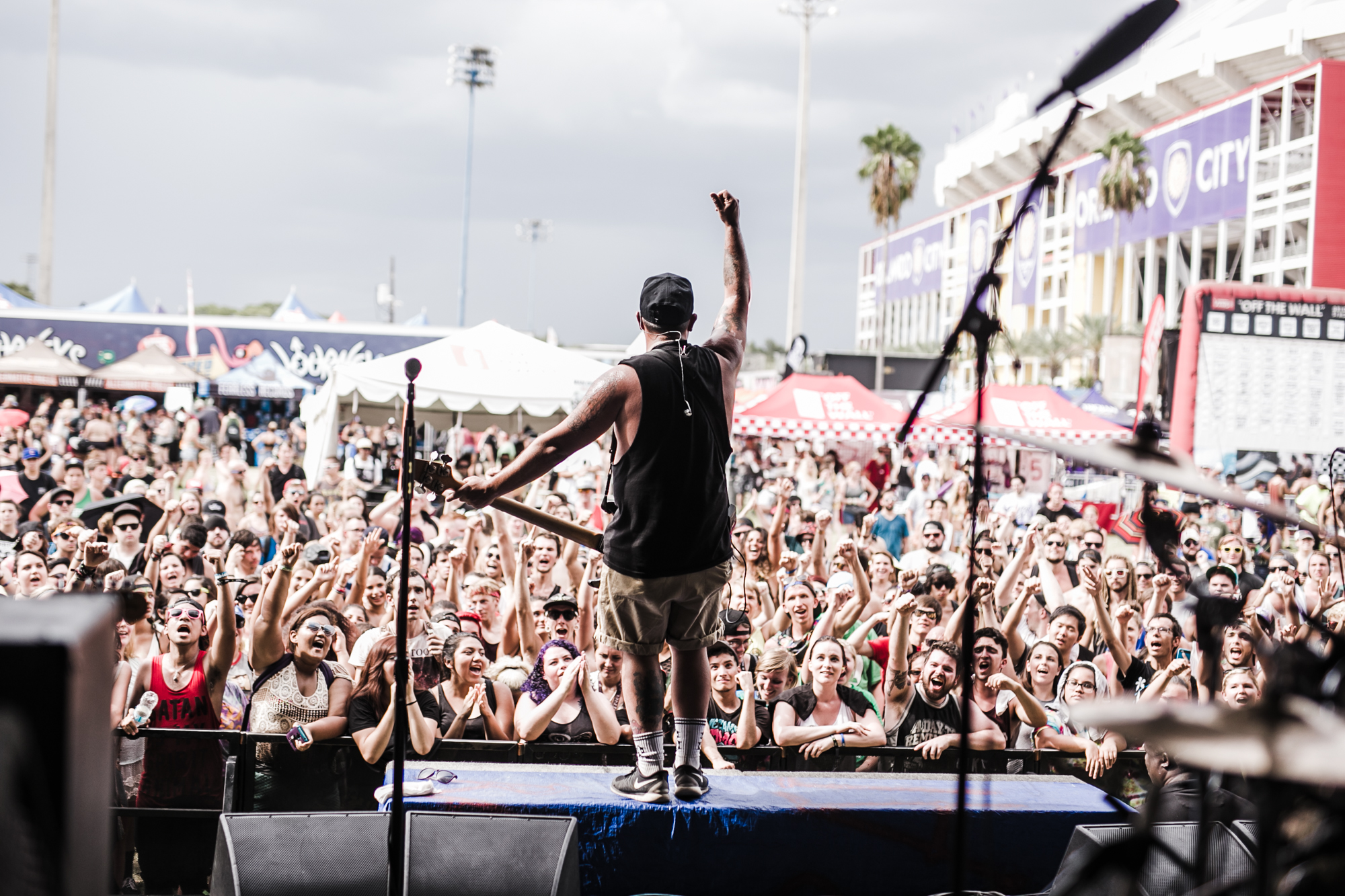 Day Eighteen x Jacksonville, FL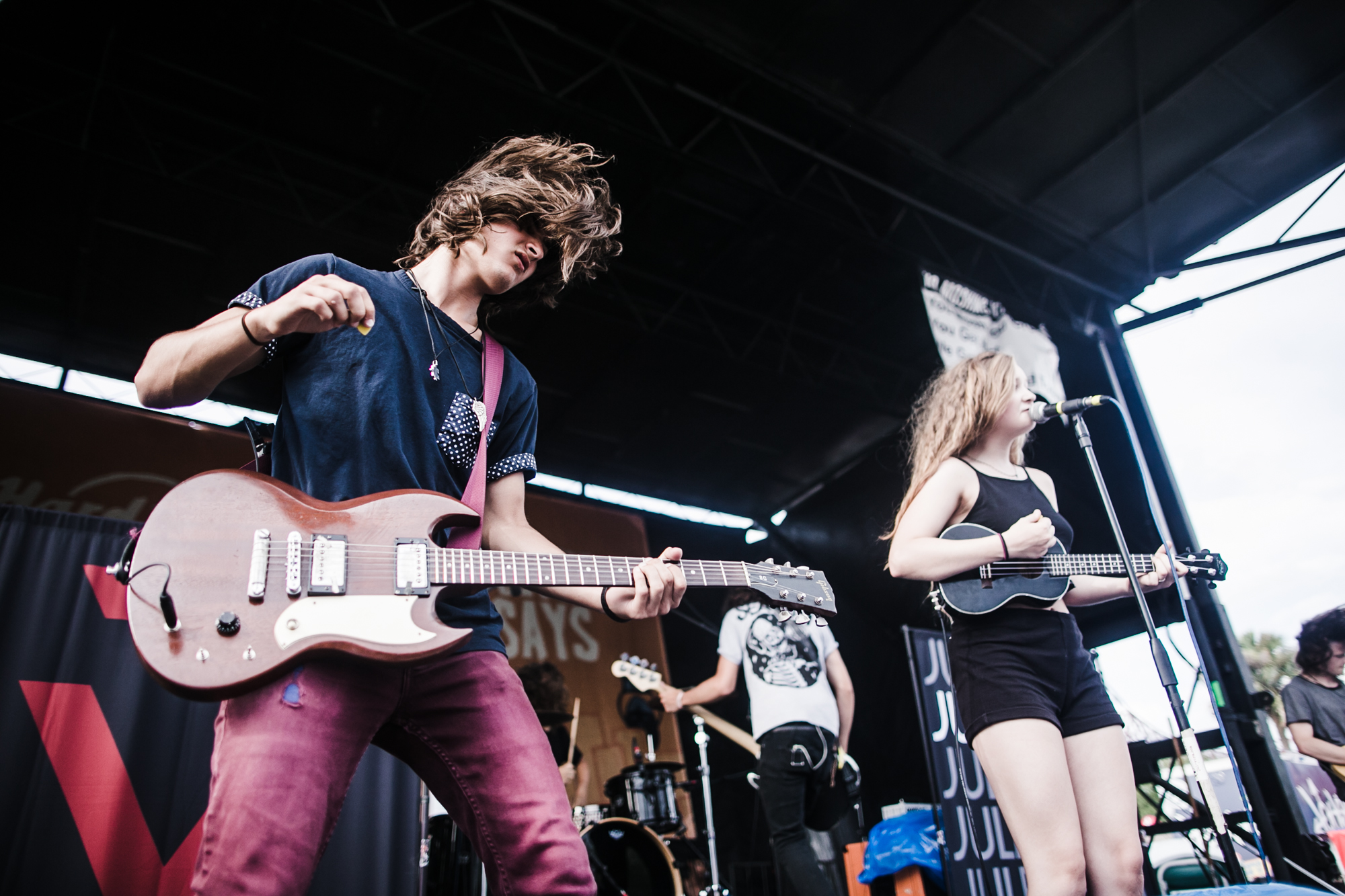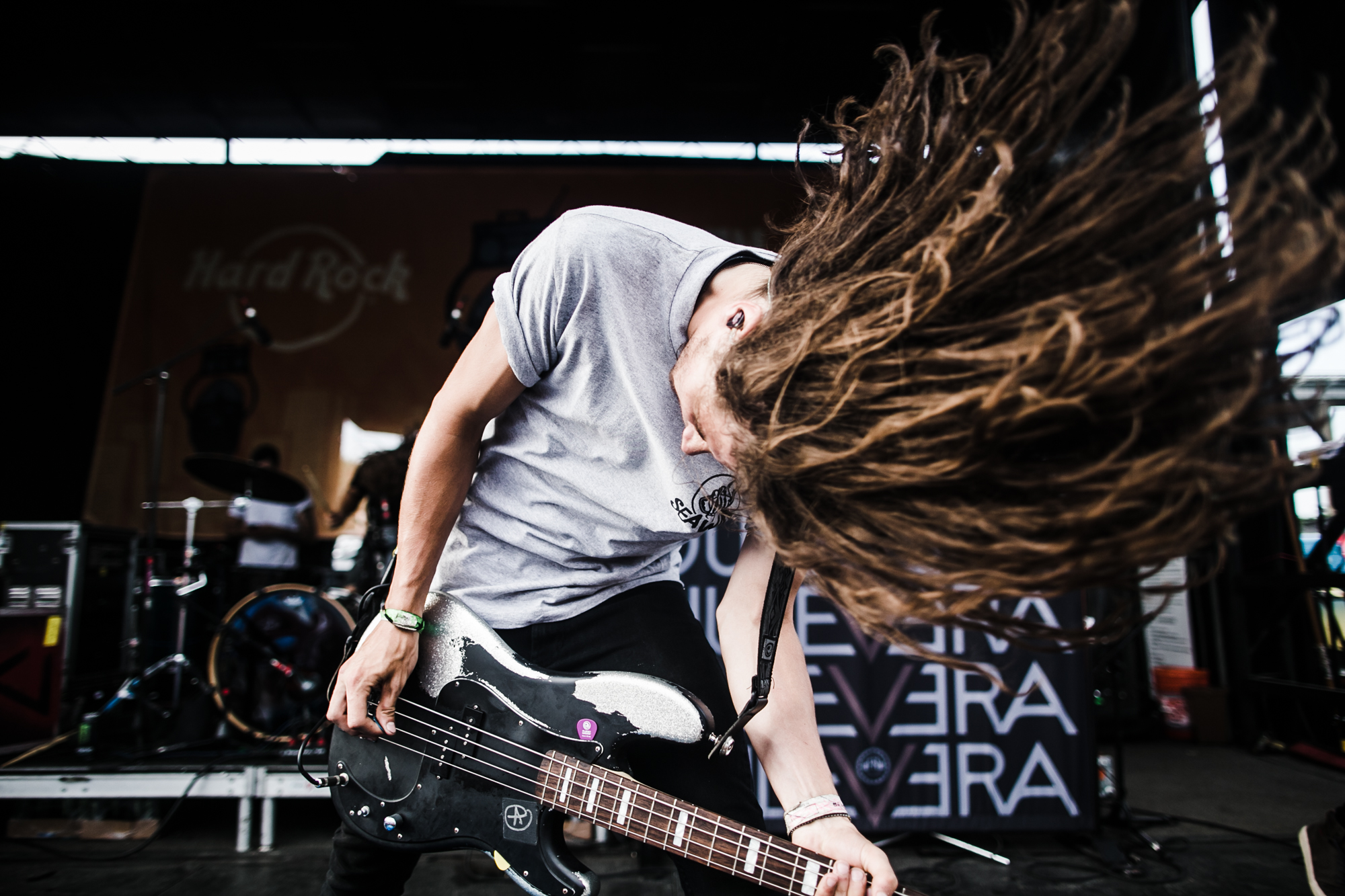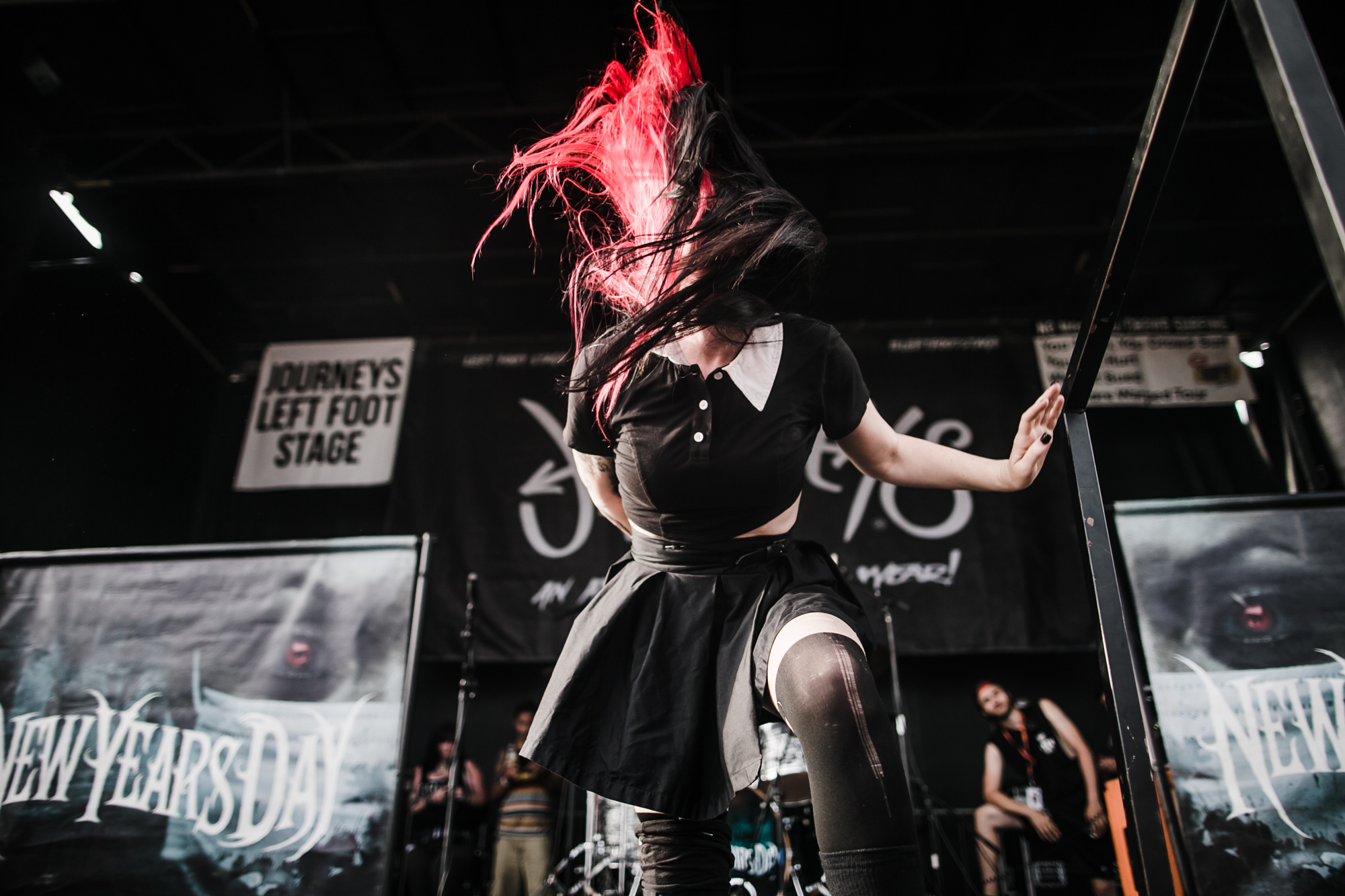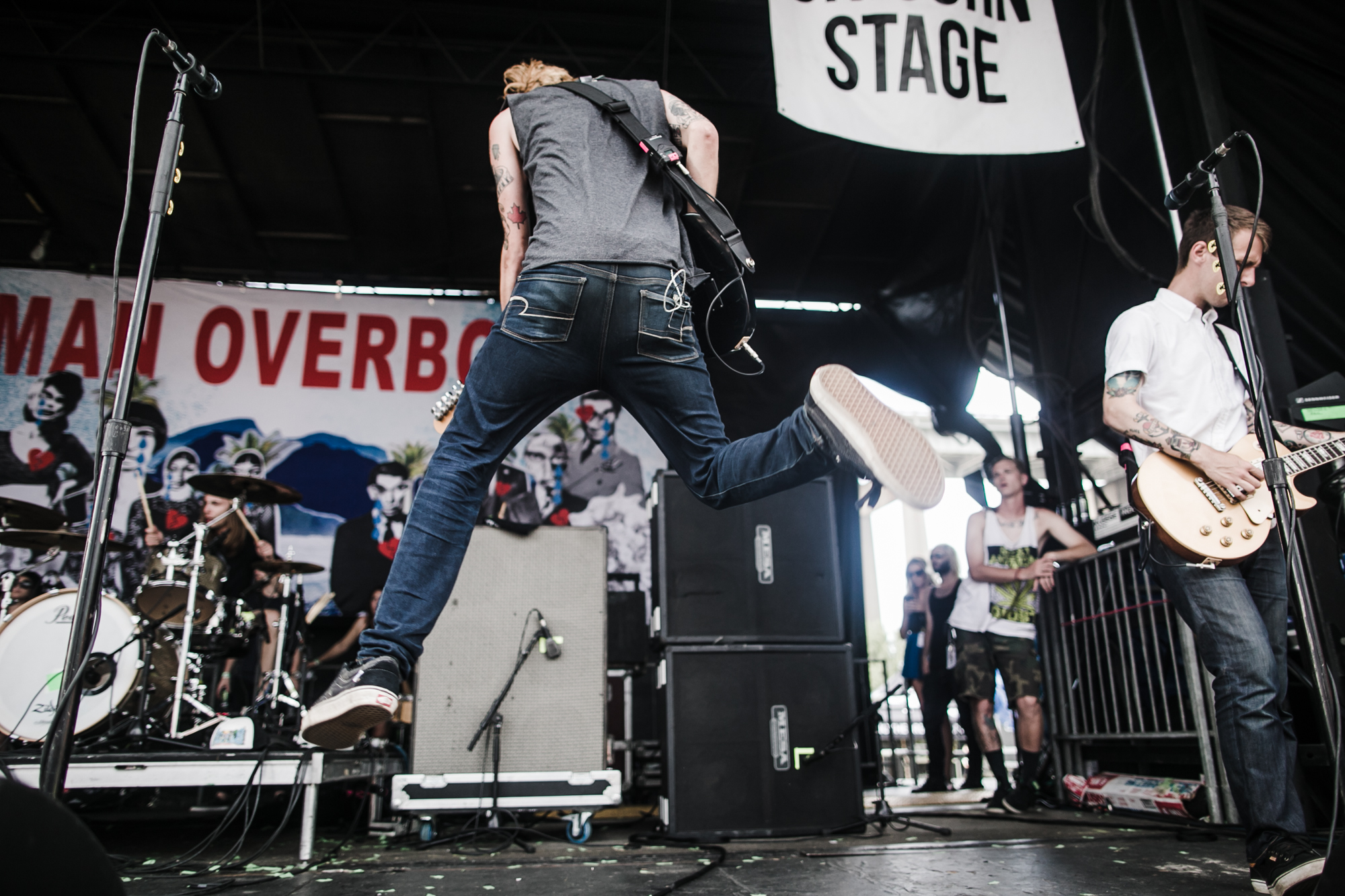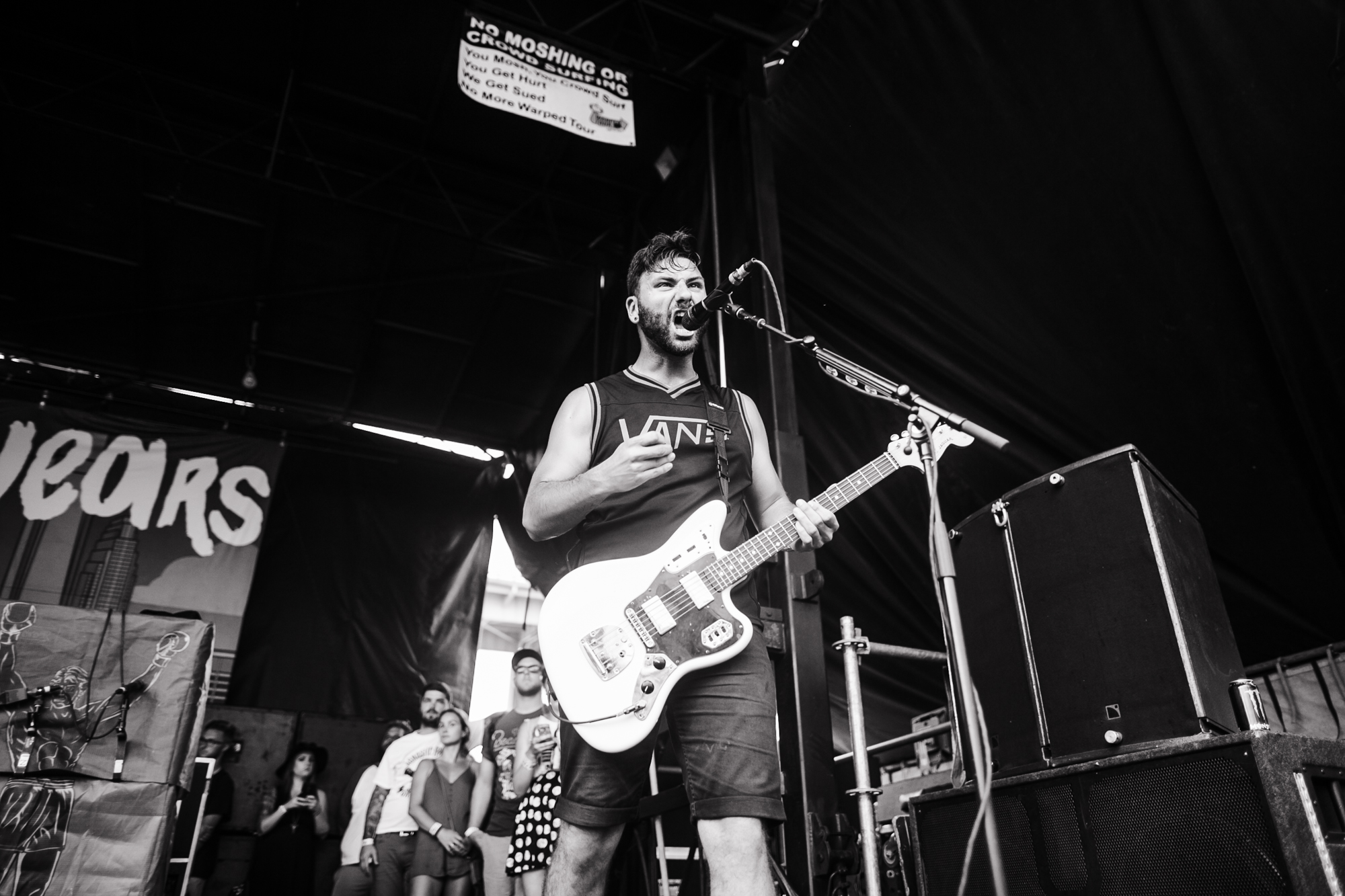 Day Nineteen x Charlotte, NC
I specifically remember that Charlotte was a really fun day for me. I've admired Juliet Simms' work for years. She's such a badass woman and represents so many positive things. She's a beautiful soul and I finally got the nerve to bug her about shooting around before her set. I think the most important tip I can give anyone about this world is to ALWAYS be overly respectful. I never bug artists, I just do my thing and leave. I try to let my work speak for itself and I will never step onstage / backstage without permission. She was so excited that I even asked and I was shocked. So I dropped by the set early this day and we hung out and shot around a bit.
Later this day I ran into Josh Scogin of '68. They were on a tour I did last year with Chiodos and I legitimately think Josh is the most hilarious human being on the planet. We ended up wandering around after dinner and somehow came across a sledge hammer. Then we decided to start smashing cans of water with it. I loved how these images turned out and overall it was just a really positive day for me.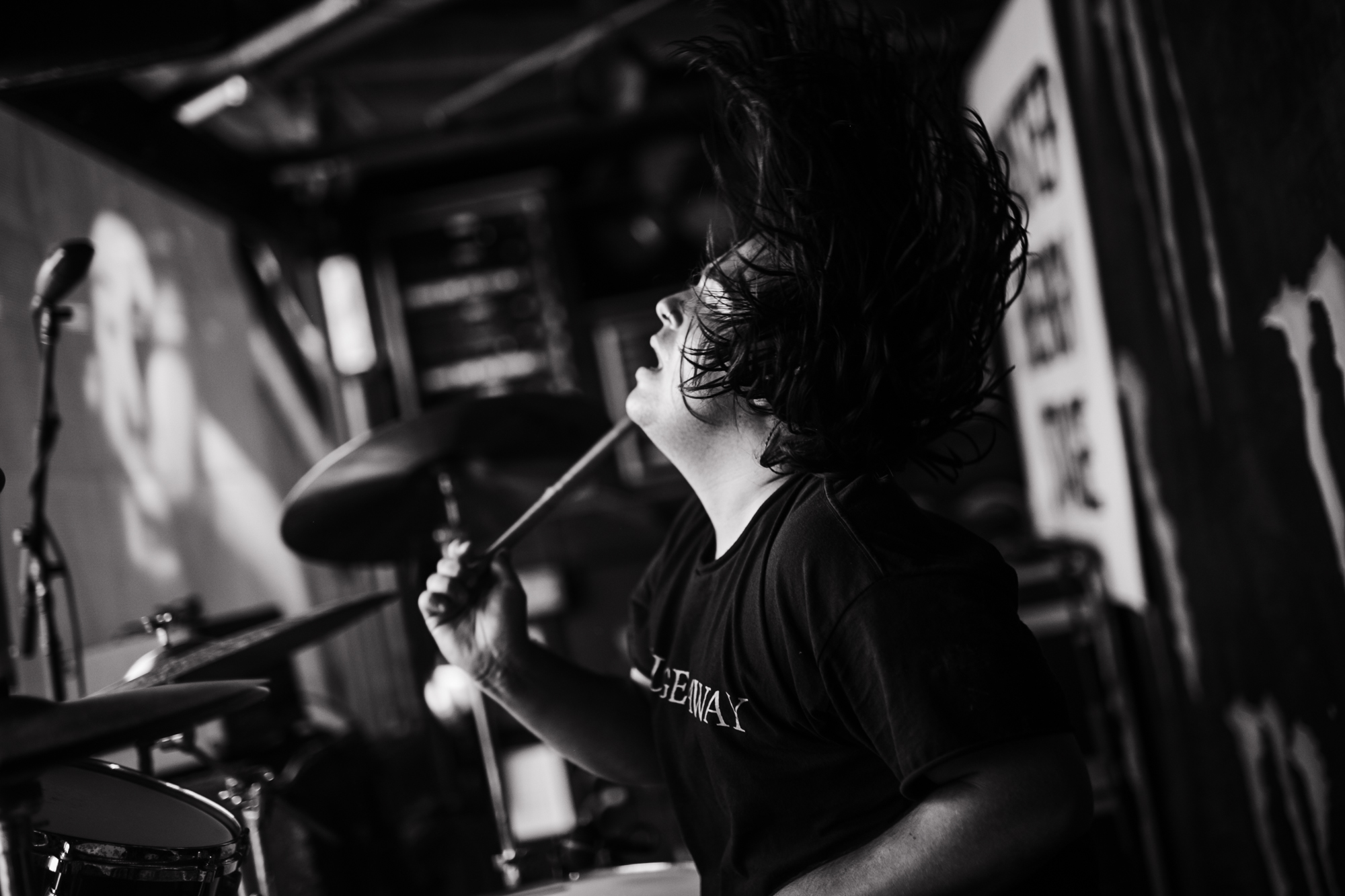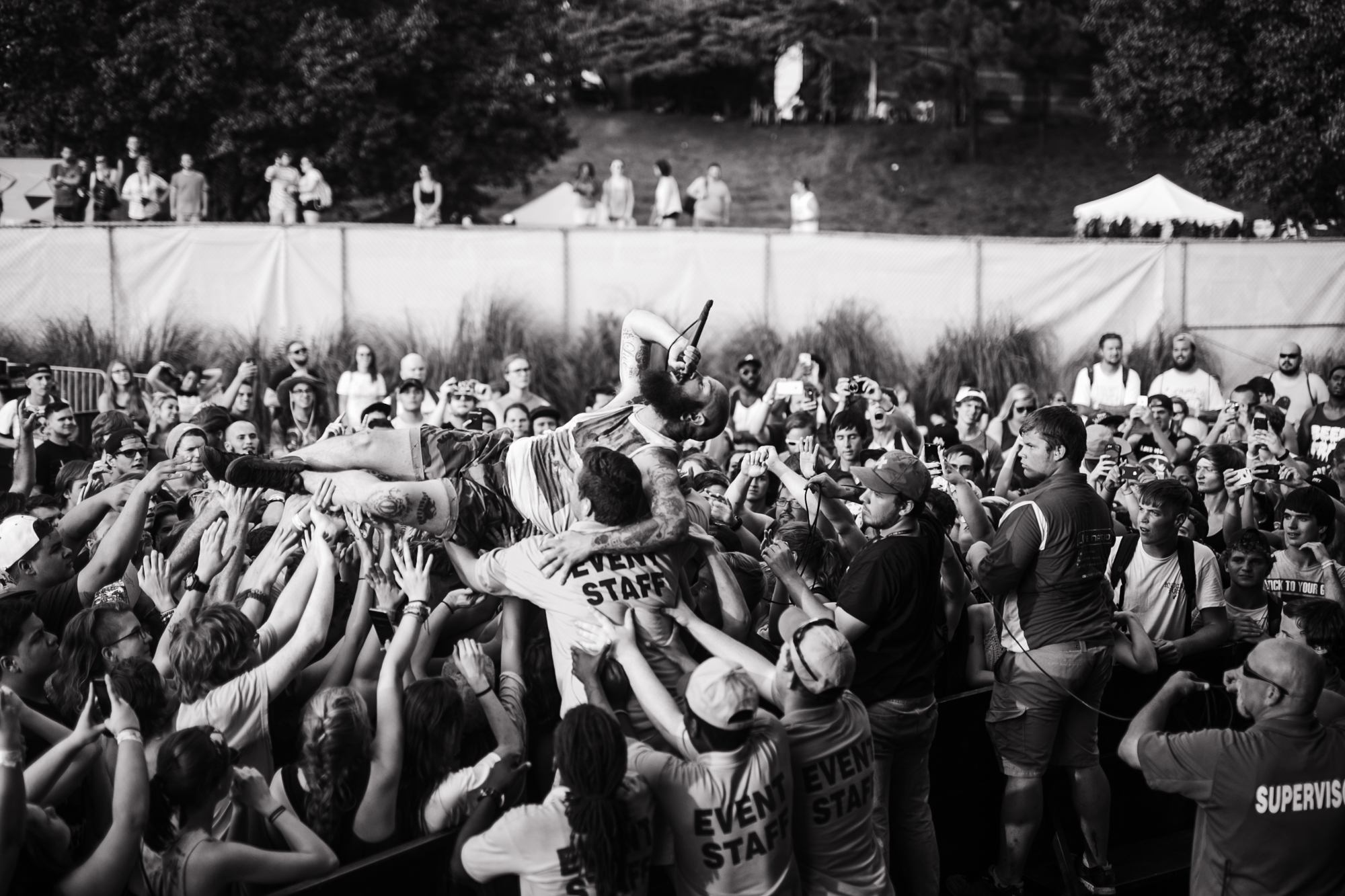 SEAWAY - a band of really attractive Canadian badasses
Day Twenty x Virginia Beach, VA
THE BITCHFITS made a surprise guest appearance.
NOTE: The bitchfits is not a real band. It's a bunch of the coolest production girls together rocking out and being really legitimate before Neck Deep hit the stage. Neck Deep was kind enough to lend instruments, Mykel was the TM and I was the official tour photographer. Never a dull moment.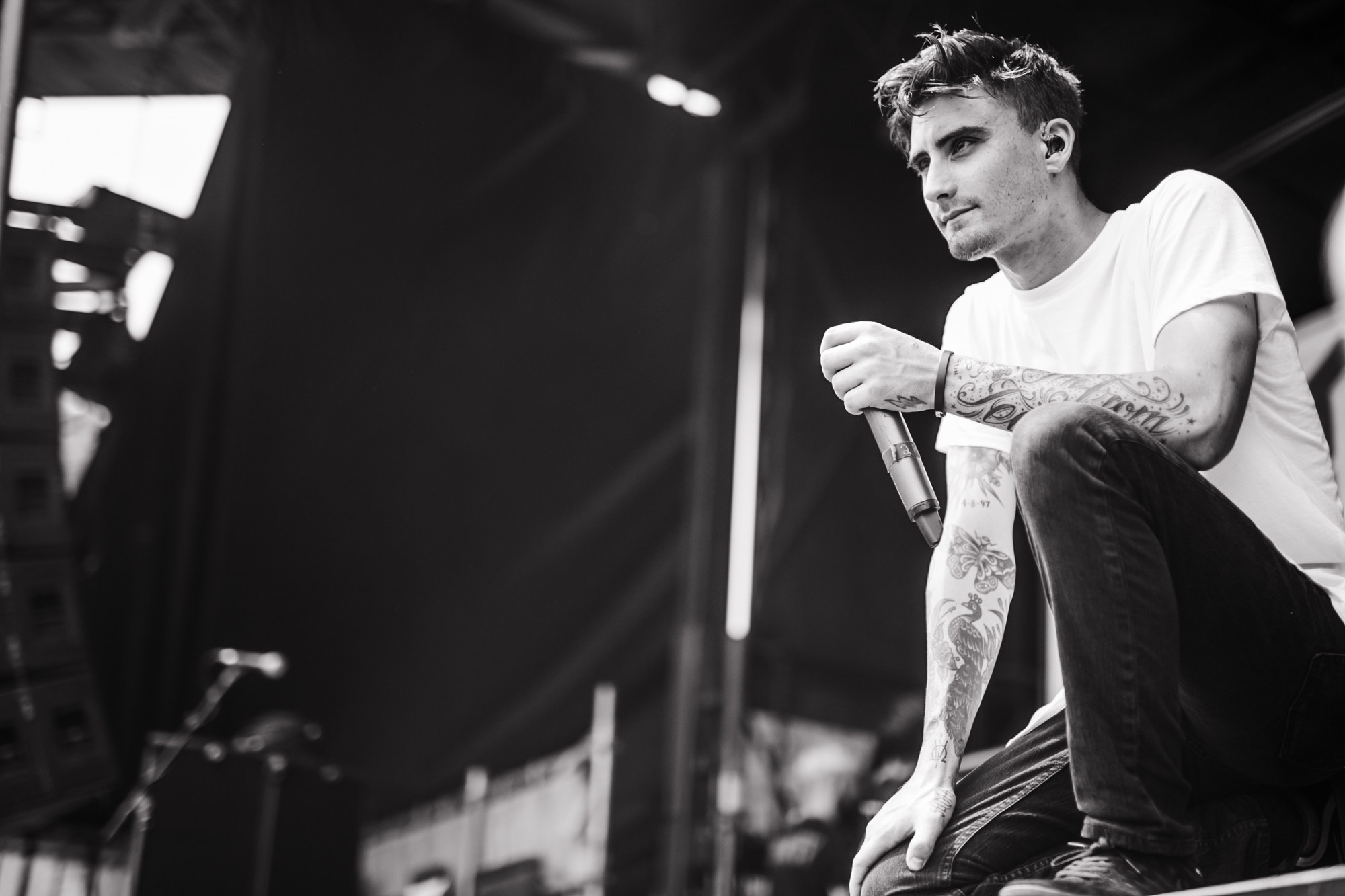 MYKEL / THE BITCHFITS (TM)
SIERRA LYMAN / THE BITCHFITS (VOCALS)